FRIENDLY FOOTBALL: Eskymos, Broncos Prepare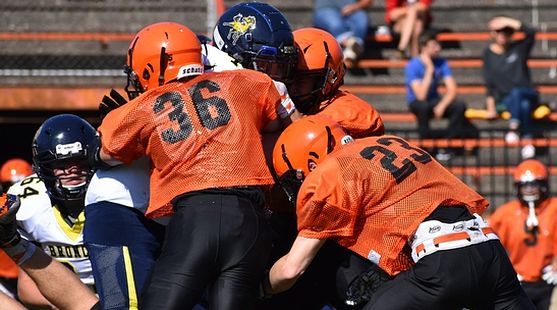 ESCANABA---The Escanaba Eskymos and Bark River-Harris Broncos met it a friendly football scrimmage on Friday, as the start of the regular season approaches.

The scrimmage lasted 45 minutes, and the teams took turns running a series of ten consecutive offensive plays on the practice field next to the Escanaba Athletic Field.

Escanaba won the game, five touchdowns to one, but no scores are kept in scrimmages.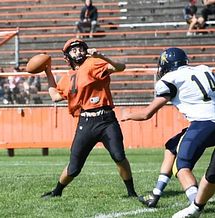 Eskymo junior Bryant Maki caught a long touchdown pass from starting quarterback Ethan Silverstone, and he caught another touchdown pass from backup QB Brandon Frazer.

Escanaba also got a long touchdown run from Josh Bruntjens, and scored on a short pass to Tyler Lawson that turned into a big-gain touchdown.

On defense, Grant LaMarche had two solo tackles on the first series.

BR-H got a tounchdown pass from Nick Javurek to Riley Bray.

Escanaba opens the regular season next Thursday night at home against Alpena, while Bark River-Harris has its season-opener on the road at Gwinn.

Click the thumbnails in the ARTICLE HIGHLIGHTS box above to see photos and videos from the scrimmage, and see comments from BR-H Coach Al Stenberg, Eskymo Coach Al Stenberg, and Eskymo QB Ethan Silverstone.