GRINDING IT OUT: Gladstone Girls Top Ishpeming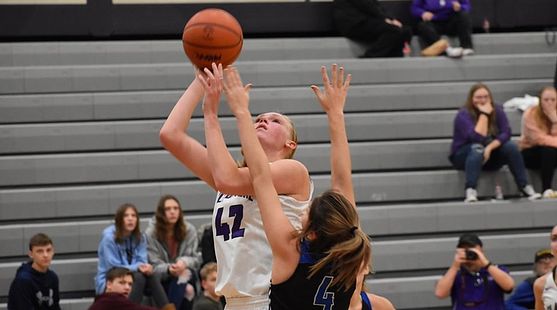 GLADSTONE--The Gladstone Braves slipped past the Ishpeming Hematites, 42-35, in girls basketball action Thursday night. It was a game where points were at a premium, but the Braves were able to hold off a late Ishpeming rally to post the victory.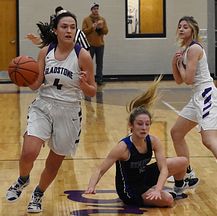 The Braves led at halftime, 24-14, and neither team found much offensive success in the third quarter.

Megan Crow's putback basket at the buzzer gave Gladstone a 28-20 lead at the end of the quarter, and then Taelor Zeise nailed a triple to make it 31-20.

Ishpeming didn't give up. The Hematites went on an 8-0 run, with Emma Poirier getting a deep triple and a pull-up jumper. Ishpeming could not take advantage of three Braves turnovers, and Gladstone's Andi Balenger had a clutch blocked shot down the stretch.

Crow led the Braves with 17 points and 10 rebounds.

Poirier had 19 points for Ishpeming.

At halftime, the Braves recognized ten Gladstone Youth basketball players who put up more than 10,000 shots in the semester.

Click the thumbnails in the ARTICLE HIGHLIGHTS box above to see photos and video highlights.