Kamin Drops 31 Points; Eskymos Drop Ishpemimg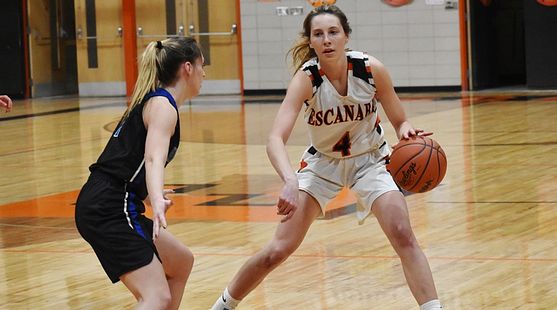 ESCANABA---Nicole Kamin scored 31 points and Taylor Ray added 15 as the Escanaba High School girls basketball team beat the Ishpeming Hematites, 72-50, Thursday in Escanaba. Mari Bink added 12 points as the Eskymos improved to 11-6 on the season.

Escanaba scored the first eight points of the game and took a 13-3 lead as the defense forced three Ishpeming turnovers that led to transition baskets for the Eskymos.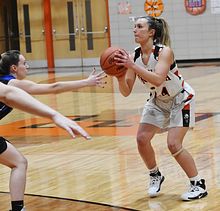 But the Hematites made a run in the second quarter as Emma Poirier banked in back-to-back triples off the glass to cut the Escanaba lead to 23-21.

Escanaba responded with more pressure and got the ball inside to Kamin, who at one point scored four straight baskets. She had 19 points at halftime and Escanaba led, 37-29.

The Eskymos opened the third quarter with another burst, led by Kamin, and pulled away from the Hematites from there.

The young Ishpeming team fell to 6-11 on the season. Poirier led the Hematites with 15 points and Tia Mattila chipped in 12 points.

Click the thumbnails in the ARTICLE HIGHLIGHTS box above to see photos, video highlights.