Marquette Stops Menominee; Cubs, Indians Rally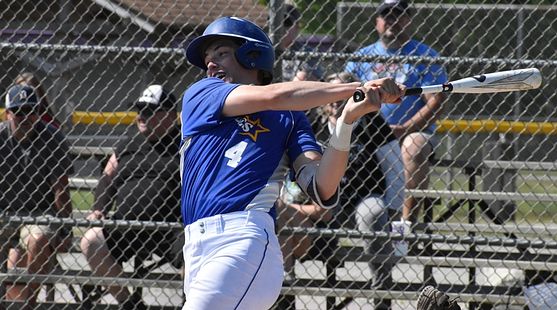 MARQUETTE---The Marquette Blues outslugged the Menominee Red Wave, 11-6, Monday night, to break Menominee's season-opening 11-game winning streak.

Also Monday, Gladstone rallied to beat Bark River in extra innings and Escanaba scored two late runs to beat Coleman in northern Wisconsin.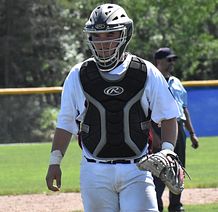 In Marquette, it was a battle of the Upper Peninsula's hottest teams, with the Red Wave coming in a perfect 11-0 and the Blues having won seven of their first eight games.

The game was tied 4-4 in the fourth inning when the Blues took control of the game by scoring seven runs. Hogan Nemetz singled home two runs, Jon Jason doubled home another run, and Jake Peterson followed with a two-run single as part of that rally.

Peterson led the Blues with a 3-for-4 night, and four runs batted in.

Jaden Werner hit a pair of solo home runs for Menominee. Andrew Schroeder, Keagan Monroe, and Braden McMahon all had two hits for the Red Wave.

Blake Henriksen added an RBI double for the Blues (8-1), who had 13 hits.

GLADSTONE 5, BARK RIVER 4---The Indians trailed 4-2 going into the bottom of the seventh inning before Caden Alworden doubled home two runs to tie it up.


The Bucs had a chance to take the lead in the top of the eighth inning, but had a man thrown out at the plate.

Then in the bottom of the ninth inning, Gladstone won the game on a Parker Frappier base hit with a throwing error attached.

Nick Javurek threw 6 1/3 innings, allowing three runs, and getting a no-decision. Mason LaChance threw five innings for Gladstone (2-2), before giving way to Riley Baldovski. Johnnie Robinette had an RBI double for the Bucs (4-7).

Gladstone's Junior Indians also won over Bark River, 16-5.

ESCANABA 8, COLEMAN, WIS. 7---In the first road game of the season, the Cubs jumped to an early 4-1 lead, fell behind in the late innings, before rallying for three runs in the top of the seventh inning to earn the win.

Riley Lamb's two-run single brought in the tying and go-ahead runs for the Cubs. Brett Schlenvogt singled home an insurance run, and the Cubs needed it, as Coleman scored a run in the bottom of the inning off reliever Noah Lancour.

Lancour got the victory after Lamb pitched the first four innings for a no-decision.

Escanaba improved to 4-1 on the season and will host Menominee Wednesday and Gladstone on Thursday.