Gladstone Indians To Open Season On Wednesday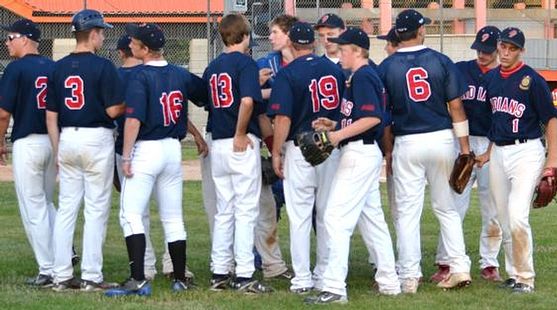 GLADSTONE----The American Legion Baseball season gets under way for the Gladstone Indians this Wednesday night when the Indians host the Marquette High School baseball team at Don Olsen Field.

The Indians will play a mixture of high school and Legion teams early in the season before ramping up the schedule this summer with appearances in the Kimberly Baseball Invitational and the Gregg Johnson Memorial Tournament here at home.

Gladstone will have a new manager this season. Jim Groleau, who has coached numerous Little League All-Star and travel baseball teams, takes over for Dennis Darling, who stepped down after two years at the helm of the Indians program.


Peyton Jurek returns for the Tribe.

The Indians have a 16-man roster this season, led by 19-year-old returnees Matt Weyers, Jared Stenson, and Paul Tomaszewski. Other returnees include Peyton Jurek, Blake Ballard, Colin O'Neal, and Cody Frazer.

Those guys will be joined by a slew of young newcomers, led by Jake Pearson and Hayden Hardwick from Rapid River, and Jurek's younger brother, Justin.

The Indians have a schedule of 46 regular season games, plus the Mid Peninsula League Playoffs and the U.P. Championships, which will be held in Sault Ste. Marie July 26-29.


WCHT-AM (600) will again be the Voice of Indians Baseball for a 21st straight season. The schedule of broadcasts is posted in a separate article elsewhere on this page.