We changed the structure of our website and all stories and content from July 2006 through February 2012 can be viewed at
archive.rrnsports.com
.
All stories, news and content starting from March 2012 can be viewed here. Just use the drop down boxes above to find your favorite sport.
UP Youth Football League Buys High-Tech Helmets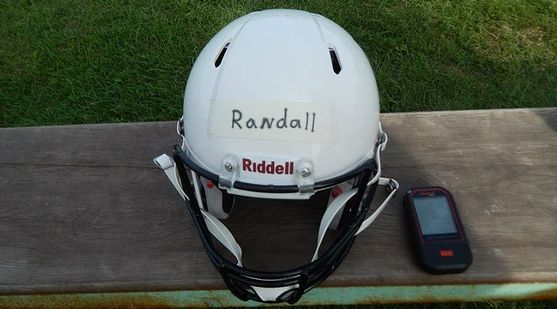 There's been a lot more publicity about concussions in football the past few years. The Upper Peninsula Youth Football League in Delta County has purchased new high-tech helmets that can alert coaches and officials that a concussion may be possible.
Click the above headline to learn more about these helmets, and how you can help.
Kavajecz Wins Cabela's Walleye Tour Championship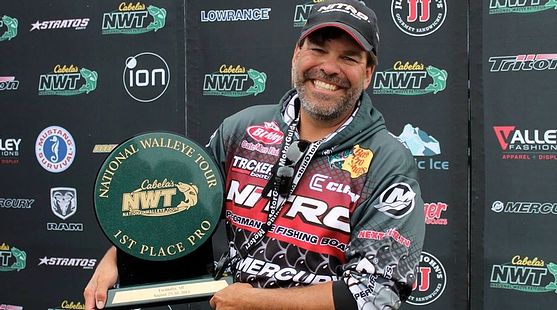 A Wisconsin man won the championship of the Cabella's National Walleye Tournament this weekend in the Bays deNoc. Keith Kavajecz of Kaukauna had the most pounds of fish in both days of the tournament to take home the trophy...and the top prize money.
He and his partner ended up catching 53.5 pounds of fish over the two days. Click the above headline to read the story, and more details from the Cabela's Media Office.
SPORTS BROADCASTS ON RRN STATIONS
Monday September 1, 2014
7:00 PM -
NASCAR Racing. "Fast Talk" from the Performance Racing Network. On WCHT-AM (600).
Tuesday September 2, 2014
7:00 PM -
NASCAR Racing. "NASCAR Live" from the Motor Racing Network. On WCMM-FM (102.5).
Thursday September 4, 2014

6:00 PM -
NFL Football. Green Bay Packers at Seattle Seahawks. From CenturyLink Field in Seattle, Wash. Kick-off is 8:30 p.m. ET. Coverage begins at 6:00 on WGLQ-FM (97.1).
Friday September 5, 2014

6:30 PM -
High School Football. Manistique Emeralds at Ishpeming Hematites. From the Ishpeming Playgrounds. On WTIQ-AM (1490) and on-line at www.wtiqradio.com.
7:00 PM -
NASCAR Racing. Nationwide Series 250-mile race. From Richmond International Raceway in Richmond, Va. On WCMM-FM (102.5).
Saturday September 6, 2014

5:45 PM -
High School Football. Gladstone Braves vs Roscommon Bucks. From the Marble Athletic Field in Gladstone. On WGKL-FM (105.5), WCHT-AM (600), and on-line at www.rrnsports.com.
6:30 PM -
NASCAR Racing. Sprint Cup Series 400-mile race. From Richmond International Raceway in Richmond, Va. On WCMM-FM (102.5)