Ishpeming's Dompierre Testifies In Lansing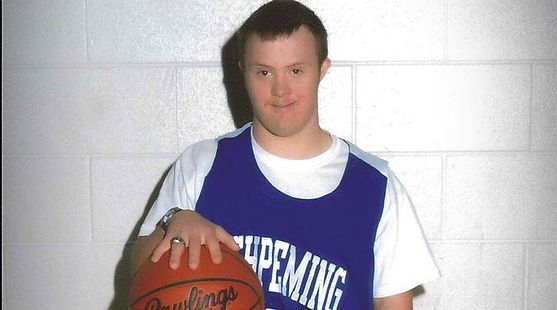 LANSING---A 19-year-old Ishpeming High School student fighting for the right to play basketball next school year testified before a Senate committee on Wednesday.

Eric Dompierre has Down Syndrome, and is trying to convince the Michigan High School Association to waive a rule that forbids him to play because he is too old.

Dompierre told the state senators on this committee:

"I worked hard to succeed in sports and in life and will never hear my name announced after I score if the MHSAA doesn't change the rule," Dompierre said. "Sports have influenced my friendships, my work, and my life. I'm not going to have all of that same stuff if I can't play sports with my friends again."

The committee unanimously approved State Senator Tom Casperson's resolution on the issue, urging the MHSAA to change the rule for those students who have disabilities.

The resolution does not have the force of law, as the MHSAA is a private organization that schoold voluntarily join. It receives no taxpayer money. MHSAA officials did not attend Wednesday's Senate committee hearing, and they did not respond to reporters' requests for a reply after the hearing on Wednesday afternoon.