Rockets Blast Emeralds In Softball Doubleheader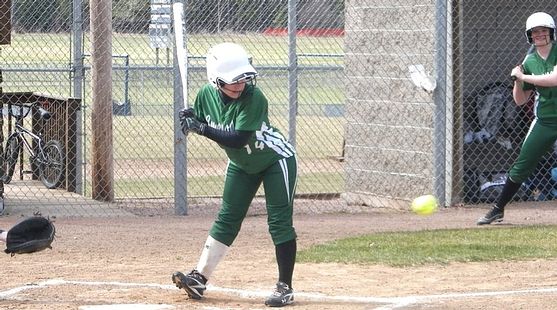 MANISTIQUE---The Rapid River Rockets won two more games on Thursday, beating the Manistique Emeralds, 18-5 and 14-2 in Manistique.

In the first game, the Emeralds managed to keep it a 3-3 game in the fourth inning before the Rockets blew it open. Averi Kanyuh got the pitching win, with Neena Brockway throwing the last three innings. Brockway also had five hits (including three doubles).

Heather Sanderson went 4 for 5 with two triples, a double, two RBIs and two runs scored. Sam Peterson went 3 for 3 with a double and she scored a pair of runs. Aslynn Brockway and Savannah Stenlund each had three hits for the Rockets.

In the second game, Savannah Stenlund pitched all five innings to earn the win. She allowed just two hits and did not walk a batter. Stenlund also had two hits, drove in three runs, and scored twice. Kanyuh went 2 for 3 with three runs batted in.

Haley MacGregor took the pitching loss in both games for Manistique.

The Rockets are now 15-1 on the season while the Emeralds fell to 7-13. Manistique has a make-up doubleheader on Friday, at home, against the Negaunee Miners. First pitch is 4:00. Rapid River is off until Monday, when they travel to Marquette.