Escanaba Man To Coach USA Luge Team In Europe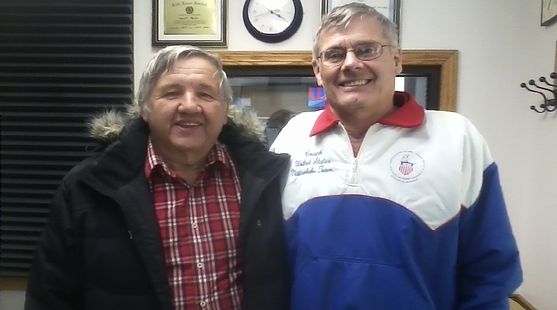 LAKE PLACID, NY---The United States Luge Association announced Monday that Keith Whitman of Escanaba has been named the head coach for the US Luge Naturbahn team that will compete in Europe in January.

This is the style of luge that is on a flat track, unlike the version that you see at the Winter Olympics. Whitman will coach a group of teenagers from the Upper Peninsula in Italy and Austria, where he himself competed at the World Cup back in the 1980's.

"I'm excited," Whitman told RRN News. "I'm real excited to be going back to Europe. I go back as a coach, not as an athlete now, and to work with the kids and to be at the tracks I slid on some years ago. It's going to be an exciting time. An exciting time for the Upper Peninsula. Exciting time for Negaunee, and an exciting time for our country, really."

He says he's already busy, just hours after being named head coach.

"Planning, and figuring out, okay, we have visas and cell phones and I-pads, and equipment, transporting equipment," Whitman said. "And sports passes. You need sports passes to compete in various competitions in Europe at the Olympic levels."

The Luge Associationhas petitioned the International Olympic Committee to include this style of luge as an Olympic sport for the 2022 games in China.

Whitman's team's home track is Lucy Hill in Negaunee, which is considered the top track of its kind. Team USA will leave for Europe on Christmas Day.

Pictured: Whitman (right) along with Fred Anderson from the U.P. Luge Association. Click the AUDIO buttons in the ARTICLE HIGHLIGHTS box to listen to Whitman's comments.