Rockets Slip Past Broncos For Third Victory, 47-33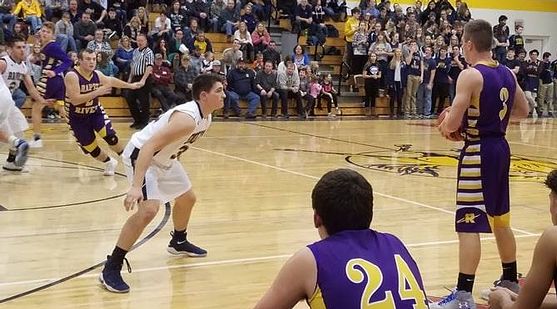 HARRIS---The Rapid River High School boys basketball team won its third straight game Monday night, beating the Bark River-Harris Broncos, 47-33, in Harris.

The Rockets took the lead in the first few minutes of the game, and eventually pulled away with a run late in the third quarter.

Rapid River led, 19-12, after the first quarter, and 28-21 at halftime, as both teams were sluggish on the offensive end. The Broncos closed to within 30-26 in the third quarter before Logan Hardwick and Lucas Sundling hit back-to-back three-pointers.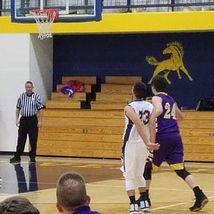 Matt Richer hit his fourth triple of the game to bring the Broncos back to within seven, but Tyler Sundling and Sam Orth hit back-to-back baskets to make it a 40-29 game.

The Broncos scored just four points in the fourth quarter, and shot just 27-percent from the field as a team (13-for-48). Rapid River shot 42-percent (19-for-45).

"We didn't shoot very well, but we were very, very fortunate that Bark River didn't either," Rapid River Coach Richard Poma said. "It got pretty stagnant for both of us. We won this on the defensive end."

Rapid River got 16 points from Logan Hardwick, and 11 each from the Sundling boys.

Richer had 12 points and Ryan Arndt added nine for the Broncos.

Rapid River (3-0) faces Forest Park Thursday night, while Bark River-Harris (1-1) takes on Stephenson Friday night. The Broncos-Eagles game will be broadcast live on WUPF-FM (Eagle 107.3), and on-line at www.radioresultsnetwork.com.

---Julie Hardwick photos