Marquette Blitzes Escanaba In 1st U.P. Hoops Game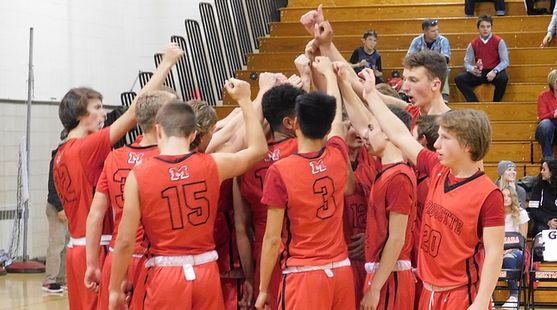 ESCANABA---The Marquette High School boys basketball team played its first four games of the season in the Lower Peninsula, losing three of them.

The Redmen returned to the U.P. on Tuesday, and rolled to a 76-53 win over the Escanaba Eskymos in Escanaba.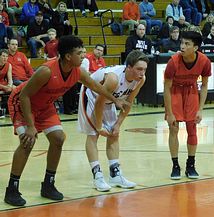 The Redmen jumped to a 16-3 lead in the first quarter, but Ryan Robinette hit two triples in a row to bring Escanaba to within 24-18 in the second quarter. Robinette would get into foul trouble later on, however, and the Marquette pressure defense was intense.

Marquette had a strong inside game as Marius Grazulus had 21 points and grabbed 13 rebounds, to go along with Treylon McFerrin's 21 points. The Redmen also did well from downtown, with Ethan Martysz nailing four three-point baskets.

Robinette led the Eskymos with 24 points.

The loss for Escanaba was the first of the season, after the Eskymos won their first four games by15, 15, 26, and 18 points. Marquette improved to 2-3.

Click the thumbnails in the ARTICLE HIGHLIGHTS box above to see photos, video highlights.