BACK ON TRACK: Gladstone Rolls Past Menominee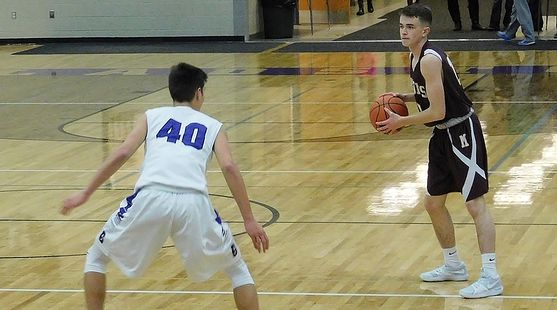 GLADSTONE---The Gladstone High School boys basketball team bounced back from two home losses Thursday by beating the Menominee Maroons, 64-31, at the Gladstone Gym.

The Braves trailed, 11-9, after a sluggish first quarter before using tough defense to force numerous turnovers during a second quarter in which Gladstone outscored Menominee, 26-8. The Braves led, 35-19, at halftime, and continued to play pressure defense during the second half, allowing only twelve points while scoring 29.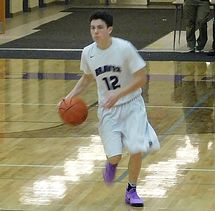 Reece Castor scored just five points, but wasn't interested in scoring as much as he was passing. He had several highlight-reel assists, and had two others that ended with missed lay-ups.

Brad Spindler was solid in the paint, scoring a game-high 24 points.

It was a strong debut for freshman Wyatt Gierke, who moved to Gladstone from Manistique, and was elevated to the Braves varsity team. He scored ten points and played strong defense, and he took care of the ball. Rudy Peterson added eleven points.

Gladstone also won the junior varsity game, 76-44.

The Braves have a make-up game in Marquette next Wednesday, Jan. 3. The game will be broadcast live on WCHT-AM (NewsTalk 600), and on-line at www.rrnsports.com.

Click the thumbnails in the ARTICLE HIGHLIGHTS box above to see photos and video highlights.