Barnes, Fields Help Norse Men Slip Past Silver Lake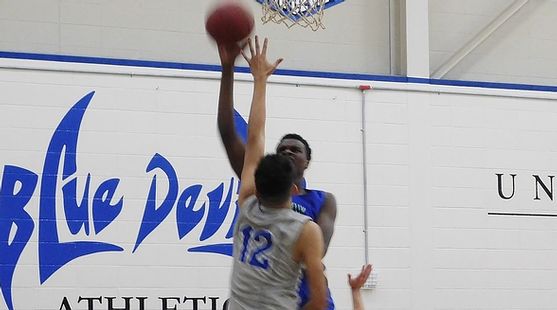 MANITOWOC, Wis.---The Bay College Norse went on an 11-0 run early in the second half to pull away from the Silver Lake Lakers, 80-68, Friday night in Manitowoc.

It was the second win for the Norse over the Lakers this season, after also pulling out a win back in December in Ironwood.

Alfonzo Fields scored five points and Kobi Barnes added a couple of baskets inside the paint during an 11-0 run that gave the Norse a 70-57 lead with six minutes left.

Fields ended up leading four Norse in double figures with 18 points. Tyler Willette added 17 points, Dre Tuominen 14, and Barnes had 13, depite foul trouble and a nagging ankle injury. Barnes also led the Norse in rebounding with ten.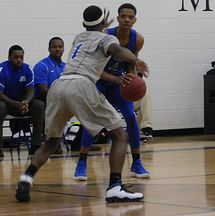 The Norse led, 41-36, at halftime, after Tuominen made two triples and Garrett Finkbeiner drained a three-pointer and scored again on the baseline. Then in the third quarter, Jace Briggs scored his second triple of the game, scored again in the paint, and had a big defensive play with Damian Richmond to help key a Norse run.

Then after the Lakers nearly caught up, the two Milwaukee boys (Fields and Barnes) regained control of the game.

Kymble Harris had 17 points and Dreshawn Downey added 16 for the Lakers.

Bay College's game against UW-Superior JV set for Monday night has been cancelled and will not be rescheduled. The Norse are at home against Finlandia University next Saturday at 3:00. The game will be broadcast live on WMXG-FM (106.3).

Click the thumbnails in the ARTICLE HIGHLIGHTS box above to see photos and videos, listen ti post-game comments from Jace Briggs, Alfonzo Fields, and Coach Matt Johnson, plus Tyler Willette's halftime interview.