Norway Defense Stymies Bark River-Harris, 64-41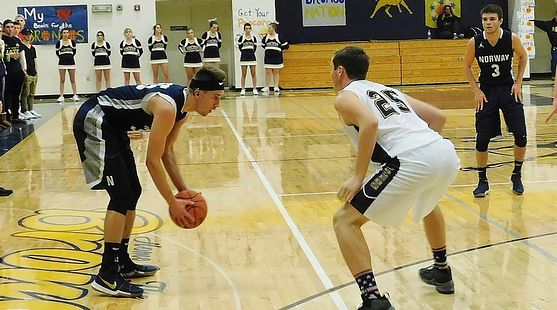 HARRIS---The Norway Knights outscored the Bark River-Harris Broncos, 23-8, in the third quarter and rolled to a 64-41 win Friday night in Harris.

Connor Ortman scored 26 points to lead the Knights, including a two-handed slam dunk during a seven-point second quarter run that broke a 17-17 tie.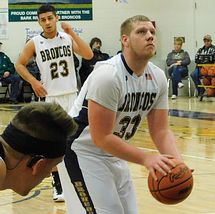 Bark River-Harris did not have a player score in double figures, as the Knights employed a half-court trap that forced a number of turnovers and rushed three-point attempts.

Norway improved to 5-2 on the season. Bark River-Harris fell to 4-3. The two teams will face each other again in ten days, this time in Norway.

The Broncos host Forest Park Monday night.

Click the thumbnails in the ARTICLE HIGHLIGHTS box above to see photos, video highlights from the game.