1,000 AND THEN SOME: Arndt Joins Bronco Club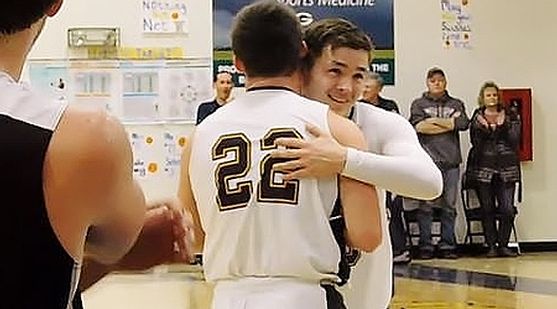 HARRIS---Ryan Arndt scored 32 points to lead the Bark River-Harris Broncos to a 85-45 win over the North Dickinson Nordics Friday night in Harris. He became the fourth Bronco in school history to cross the 1,000-point mark in his career (1,023).

Arndt needed nine points in the contest to reach the milestone, and he got it in the final minute of the second quarter with a baseline drive to the basket for a hoop and a foul.


Arndt also drained seven three-pointers from behind the arch.

Brock Bower, David Ashby, and Duane DuBord also scored 1,000 career points for BR-H.

Hunter Debelak scored 13 points for the Broncos, including three triples, as Bark River-Harris (8-5) took a 31-20 lead at halftime and exploded in the second half.

Eleven different Bronco players scored in the victory. North Dickinson (2-11) got 14 points from Jared Miller and 12 points Joe Roell.

Click the thumbnails in the ARTICLE HIGHLIGHTS box to see photos and video highlights, including Arndt's 1,000th point and ceremony.