DOWN TO THE WIRE: #1 Iron Mountain Survives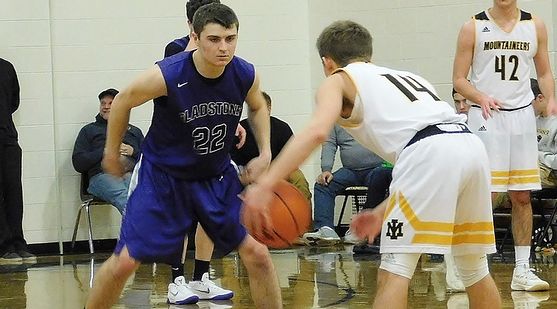 IRON MOUNTAIN---The Gladstone Braves rallied from 15 points down in the fourth quarter, closing to within one point in the final seconds, but the top-ranked Iron Mountain Mountaineers held on to post a 73-66 victory in Iron Mountain.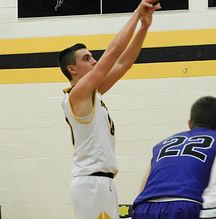 The Mountaineers led, 30-22, at halftime, and expanded the lead to 58-43, with 6:23 left as Foster Wonders put down 24 points from inside...and from the outside.

Reece Castor went on a roll, scoring 12 of his 26 points in those final six minutes, including two straight baskets in the final two minutes, bringing the Braves to within 65-64.

After Iron Mountain scored, Brad Spindler added a putback on the baseline, making it 67-66 with 38 seconds left in the game.

The Mountaineers struggled at the free throw line, making just one of four foul shots, so the Braves were down, 68-66, with the ball.

Rudy Peterson's triple try from the corner was no good, and Iron Mountain sophomore Tony Fiera got the rebound. He made two free throws to make it a two-possession game, and the Mountaineers shut out the Braves down the stretch.

Besides Castor's 26 points, Spindler scored 20 points for Gladstone.

Wonders ended up with 26 points and Marcus Johnson added 20 for Iron Mountain.

Iron Mountain clinches the Mid Peninsula Conference championship.

Gladstone visits Menominee Friday night.

Click the thumbnails in the ARTICLE HIGHLIGHTS box above to see photos, video hightlights.