Gladstone Settles For DH Split In Icy Sturgeon Bay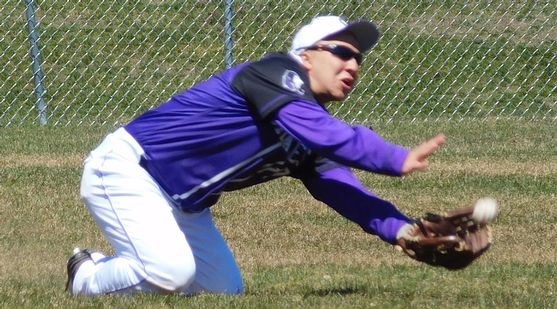 STURGEON BAY, Wis.---The Gladstone High School baseball team settled for a doubleheader split on Saturday in the program's first-ever meeting with Sturgeon Bay, beating the Clippers, 2-0, in the opener, before dropping the nightcap, 12-2.

The games were played under sunny skies, but the temperature was only 43 degrees, and a gusty wind was howling all afternoon long.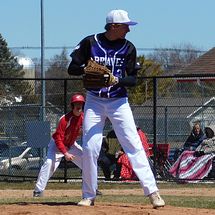 But, more importantly, they got to play some baseball. It was Sturgeon Bay's second and third games of the season, and for Gladstone, it was just games #5 and #6. Not very many as the calendar ticks toward May.

In Saturday's opener, Clay C0le through five innings of two-hit ball, and Ben Kelly closed the door with two innings of shutout relief, as the Braves won, 2-0.

Cooper Cavadeas gave the Braves the lead in the second inning when he ripped a gap shot that scored Lucas Weinert, who had started the inning with his second hit in as many at-bats. Courtesy runner Zac Hanson, however, was thrown out at the plate.

Gladstone kept its 1-0 lead with some good defensive plays, the best of which was a sliding catch in center field by Owen Hanson with two men on to end the fifth inning.

The Braves grabbed an insurance run in the top of the seventh inning when Carson Shea was hit by a pitch and stole second base. Weinert drew an intentional walk, and Cody Frappier, who had been 0-for-3, made the Clippers pay with an RBI single.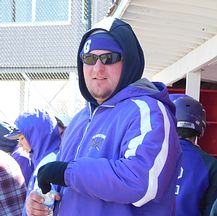 Mitch Jackson pitched four innings and took the loss for Sturgeon Bay, allowing one runs on four hits. Isaac Berkley threw the final three innings, allowing two hits.

The second game of the doubleheader was scoreless through two innings, with catcher Braeden Lamberg throwing out a man trying to steal second base, and the Braves turning a 6-4-3 double play (Shea-Zach Hanson-Jared Crow) in the second inning.

But all of that defense fell apart in the third inning as the Braves gave up ten runs on four errors, four walks, and four base hits.

Cavadeas made two of the errors himself on the mound, and was pulled with just one out in that inning. Three other Gladstone pitchers followed, and the Clippers ended the game on the mercy rule in the fifth inning.

Leadoff batter Anthony Moore had three hits and drove in two runs for the Clippers.

Frappier led the Braves with a pair of doubles, and C0le had two singles.

Gladstone (5-1) will play two games on Monday that have just been added to the schedule. The Braves will host Rudyard in a doubleheader that starts at 4:00. Then Gladstone visits Escanaba for a JV-varsity doubleheader Tuesday night.

Click the thumbnails in the ARTICLE HIGHLIGHTS box above to see photos and videos taken by Laura Lamberg.