Gladstone Slips Past Escanaba In Tennis Rivalry 6-2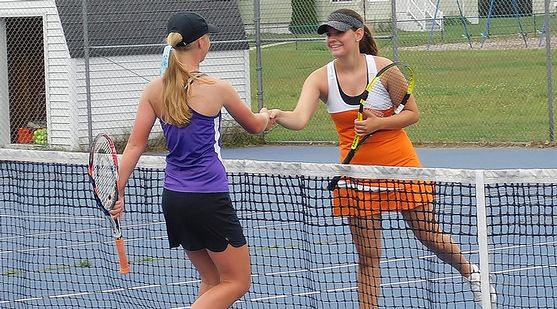 GLADSTONE---The Gladstone Braves swept all four doubles flights and beat the Escanaba Eskymos, 6-2, Monday at Gladstone's Pfotenhauer Park.

Two of the Braves' doubles wins came in three sets, and those matches ultimately decided the team score in Gladstone's favor.

All of the scores are posted below.

Click the thumbnails in the ARTICLE HIGHLIGHTS box above to see photos and videos from the #1 and #2 singles matches, and hear interviews with Escanaba Coach Chris Ogren and Gladstone Coach Halley Reichel.