Negaunee Stays Unbeaten With Win Over Gladstone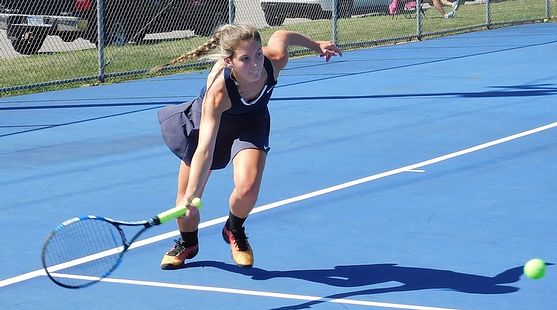 GLADSTONE---The Negaunee Miners girls tennis team won its third straight match on Wednesday, 7-1, topping the Gladstone Braves, at Pfotenhauer Park.

Gladstone's lone victory came at #1 doubles, where Taylor Trudeau and Sydney Herioux won in three sets. The Braves' #1 singles player, Andie Balenger, lost two tough sets to Negaunee's Abby Nelson...both on tiebreakers (7-6, 7-6).

Negaunee is the four-time reigning MHSAA Division One U.P. champions.

The scores are in the photos posted below.

Wednesday's other matches:
West Iron County 7, Escanaba 1
Marquette 6, Westwood 2
Munising 4, Gwinn 3

Click the thumbnails in the ARTICLE HIGHLIGHTS box above to see photos, videos from the #1 and #2 singles matches, both won by Negaunee. Also click the AUDIO button to hear from Miners Coach Kyle Saari.