Laettner To Offer Basketball Camps In Gladstone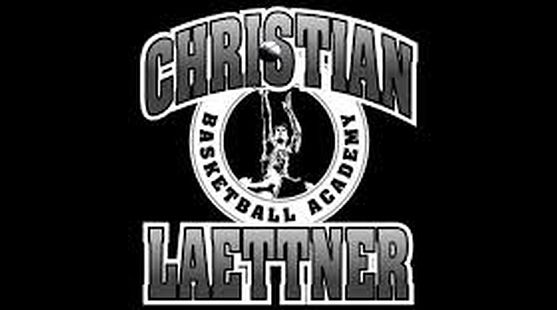 GLADSTONE---Christian Laettner is coming to Gladstone to put on a series of camps at the end of October. He was a two-time national champion at Duke University, played 13 seasons in the NBA, and was a member of the US Olympic Basketball Team.

Laettner says that he focuses on the fundamentals, as well as hard work.

"When I was at Duke, Coach K (Mike Krzyzewski) needed to pound it into us that we needed to work real hard," Laettner told RRN News. "So, playing hard, and working hard, is very important. It is a life skill. If you can do it on the basketball court, you can do it in other parts of your life."

The camps on October 27th and 28th will be for kids of all ages, and Laettner says he enjoys working with the youngest ones.

"The seven and eight year-olds, they're really fun to work with," Laettner said. "Because you have to show them the very basic fundamental stuff. They have to get better at just catching the ball, passing the ball, dribbling it in for layups. So, that's a lot of fun to working with because I love to stress the fundamentals."

Laettner also does camps for older kids, and they are in for a surprise.

"I love to make them play five-on-five, without dribbling," Laettner said. "They hate that game. They hate playing five-on-five without dribbling, but I force them to do it because it really helps their game. It teaches them to pass and cut and move, and not dribble the ball all the time."

With all of his success and fame, Laettner could have sat home watching TV as he nears his 50th birthday. But he holds dozens of these camps across the country.

"It's fun to be on the court, and to make the kids play five-on-five without dribbling," Laettner said. "To see them struggle with it for the first five to ten minutes, and then once I coach them a little bit and blow the whistle and yell at them a little bit, then they get the hang of it."

Laettner's camps will be held at the Gladstone High School Gym.

They will be broken down by age: 7-to-9-year-olds on Oct. 27 from 9 a.m. to 10 a.m.; 10-to-13 year-old girls from 10:30 until noon; and 14-to-18 year-old girls from 1:00 until 3:00.

Then on Oct. 28, a camp for boys aged 10-to-13 will be held from noon until 2:00, and boys from age 14-to-18 will go from 2:30 until 4:30.

Registration prices and entries are posted at www.theclba.com.

The money raised supports the Gladstone High School basketball program.