Gladstone Loses Defensive Battle In Sault Ste. Marie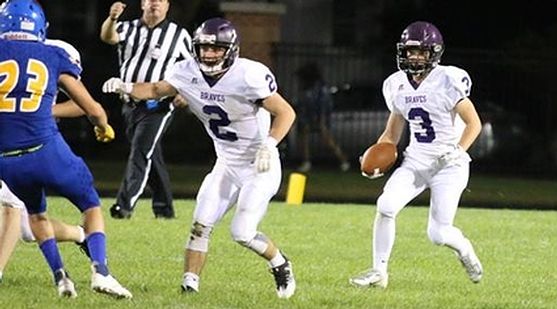 SAULT STE. MARIE---The Gladstone Braves lost to the Sault Ste. Marie Blue Devils, 14-7, Friday night in the Sault.

Tate Kay scored a three-yard touchdown with 44 seconds left in the game to give the Blue Devils the win. Gladstone had tied the game midway through the fourth quarter on a ten-yard Brody Sanville touchdown run, and an extra point kick by C.J. Charlebois.

The Blue Devils also got a touchdown run from Kris Pearce in the first quarter.

"We have to find a way to make enough plays to win a game like this," Gladstone Coach Jeff Hansen said. "It was there for us right at the end, and we dodn't make enough plays down the stretch. Hats off to the Sault because they did."

Gladstone played without senior quarterback Jared Crow, who was injured last week, and then Friday, Braves senior receiver Rudy Peterson suffered a game-ending injury.

"It's somekind of a leg injury, but I don't know the severity," Hansen said. "Losing Rudy when we did, that was like a gut punch, a body blow. He's one of the players that's the heart and soul of our team. We're really thinking of him right now."

Gladstone fell to 3-3 on the season. The Braves will host Escanaba next Friday night.

Sault Ste. Marie improved to 4-2.

Game time is 7:00. It will be broadcast live on WGKL-FM (Kool 105.5) and WCHT-AM (NewsTalk 600), and on-line at www.rrnsports.com.

Click the thumbnails in the ARTICLE HIGHLIGHTS box above to hear interviews with Hansen, and Gladstone quarterback Drake Forrest.