ANOTHER TOUGH LOSS: Wildcats Fall At Home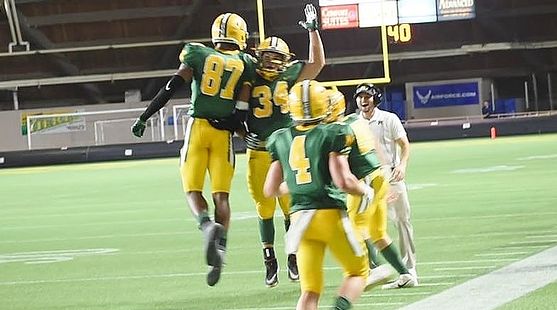 MARQUETTE---The Northern Michigan University football team lost another close battle on Saturday, falling to Northwood University, 27-24, at the Superior Dome.

The Wildcats had a wide advantage in total offense, especially in the first half, but made too many mistakes to avoid falling to 1-5 on the season.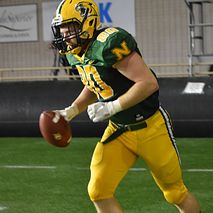 Three of those losses have come by a combined ten points.

"We played hard, but we weren't in rythm until the second half on offense, and we gave up big plays on defense," NMU Coach Kyle Nystrom said. "Take away those big plays, and play even-ball there, you're in a lot different situation."

"Right now, we're having to fight for every milimeter that we can get, and we're fighting, trying to find ways to get things better," Nystrom continued. "We just have a lot of things that we're not getting done. We've just gotta keep clawing, digging, and scratching to find a way to get up on the board. We're tight in these games, we just have find a way to get one."

"We're a team that's fighting for its identity."

Northern running back Jake Mayon rushed for a career-high 256 yards on 32 carries, and two touchdowns. His highlight reel 27-yard touchdown in the first quarter put the Wildcats on the board.

But NMU had a punt blocked early in the second quarter, and the Timberwolves cashed in on the short field, driving 19 yards and scoring on an Abdul Levy three-yard run.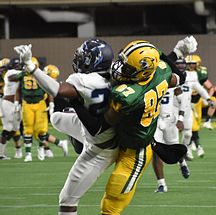 The Wildcats had another scoring threat in the second quarter, but Latrell Giles' pass in the end zone for Ryan Knight was underthrown and was intercepted.

Northwood took a 10-7 lead into the locker room as David Riser, older brother of NMU kicker Daniel Riser, made a 38-yard field goal…barely clearing the cross bar.

In the third quarter, Northwood put together a nice drive but the Wildcat defense stiffened, and the Timberwolves settled for a 25-yard field goal to take a 13-7 lead.

NMU got the offense going again with third string quarterback Kole Stealy at the helm.

He got help from the hard running of Mayon, and this time, it was Little Brother's turn, as Daniel Riser booted a 40-yard field goal to bring the Wildcats to within 13-10.

But Northwood responded with a 70-yard touchdown pass from quarterback Christian Martinez to a wide-open Gary Landless and all of a sudden, NMU was trailing, 20-10.

The fourth quarter was wild, with momentum swings in both directions.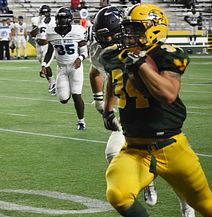 Northern closed to within 20-17 as Mayon scored his second touchdown of the game, this one from five yards out. And it looked like the Wildcat defense would make a big stop, but the deep ball hurt the 'Cats again as Martinez found another wide-open receiver after an impressive scramble.

Alex Spicuzzi caught it and raced 75 yards before Troy Mayon caught him at the five yard line and threw him to the ground.

On third and goal, Deante Young intercepted a pass in the end zone, but the call was pass interference, giving Northwood a new set of downs.

Corey Burdgick scored from two yards out to make it 27-17.

NMU again answered as Stealy, playing for the first time since the fourth quarter of the season-opener, led the Wildcats on an 85-yard, six-play drive. He tossed a five-yard touchdown pass to Ravon Johnson.

The 'Cats were within 27-24 and then the defense made a big stop, with Issac Darkangelo and Eduard Pierson both making big plays. And it looked like Northern would take the lead when Stealy threw an accurate pass to the end zone pilon for Ryan Knight.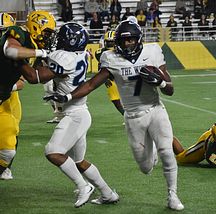 The ball bounced off of Knight's hands and was intercepted in the end zone.

Northwood took over on the 20 yard-line, and the defense forced another punt. And with a 15-yard bench penalty against Northwood for arguing a pass interference penalty that was not called, NMU set up at the Northwood 38 yard-line with three minutes to play.

Stealy, however, bobbled the first snap and Mayon fell on it for a loss. Then, he was sacked for an eleven-yard loss, and threw an incomplete pass. The Wildcats punted on 4th-and-23, and hoped the defense could get the ball back. But the Timberwolves got one first down, and then ran out the clock.

For Mayon, it was a career-high 256 yards, and he now needs 293 more to become Northern Michigan University's all-time leading rusher.

NMU travels to Saginaw Valley State next Saturday. Game time is 1:00.

It will be broadcast live on WUPT-FM (100.3 The Point), WCHT-AM (NewsTalk 600), and on-line at www.rrnsports.com.

Click the thumbnails in the ARTICLE HIGHLIGHTS box above to see photos and videos taken by Nate Belleville. Also, click the AUDIO buttons to listen to Coach Kyle Nystrom's post-game comments, radio replays, and player spotlight interviews with Trevor Roberts and Alex Hamilton.