Bay College Breaks Ground On Athletic Expansions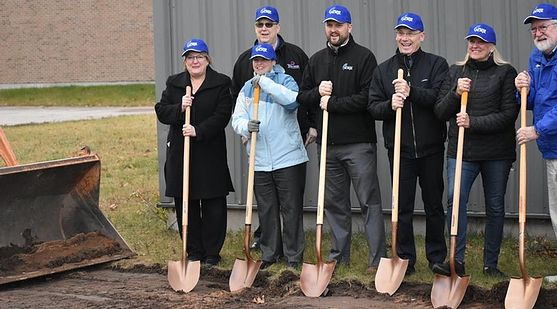 ESCANABA---A groundbreaking ceremony was held at Bay College in Escanaba Wednesday afternoon for the start of construction on an expansion of the athletic facilities there. It was a cold, windy, afternoon, but the Board of Trustees, Hannahville Indian Community, and Bay College staff and administrators were on hand for the event.

A couple dozen athletes from all six of Bay's teams were on hand for the event.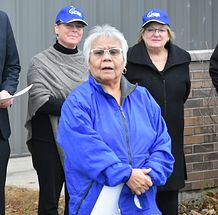 The 6,000 sq. ft. addition includes two home team locker rooms, two away team locker rooms, a coach's/referee locker room, a sports conditioning room, offices, and meeting space.

The Hannahville Indian Community announced last summer that Bay College would receive funds to improve the athletics program.

This facility supports Bay College athletes and their competitors and recognizes the importance of best-in-class locker rooms to their well-being and sportsmanship.

President Coleman stated, "The College is very excited to move forward on this project for Athletics and we are very grateful that the Hannahville Indian Community has funded this much needed addition."

"This is a very exciting time for our student-athletes," said Athletic Director, Matt Johnson. "It's significant on a lot of different levels. It is good for our student athletes because it helps us avoid conflicts and have a structured calendar for their academic schedule. The athletic training room will be better equipped to keep them healthy and in the game. It's also big for our staff.

"This is their classroom, this is where they teach. Having their offices and classroom near the gym will better allow them to help prepare our student athletes."