ROUGH SECOND HALF: Norse Women Lose 74-61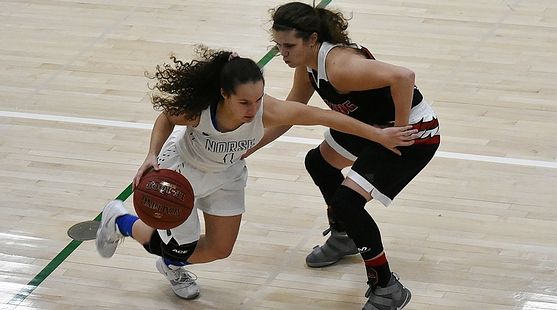 IRONWOOD---The Bay College Norse women's basketball team scored just 23 points in the second half and lost to the Hibbing (Minn.) Community College Cardinals, 74-61, Saturday at a tournament in Ironwood.

The first half was tight, with Hibbing leading, 18-16, after one quarter. In the second quarter, the Cardinals led by as many as nine points, but the Norse made a run to take their first lead of the night, 38-36, on a Taylor Hunter rebound and layup in the paint.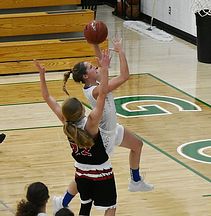 But that would be the only lead of the night.

The Cardinals scored the last four points of the first half to lead, 40-38, at the half, and then scored the first seven points of the third quarter to pull away to victory.

Jordan Kraemer led the Norse with 13 points. Hunter finished with 12. Keshia Davis added seven points and six rebounds in a losing effort. Hibbing got 22 points from Bethany Baldwin with 22 points and Hannah Morris added 18.

Bay College (3-4) plays Vermillion (Minn.) College on Sunday. Game time is 11:00 ET/10:00 CT.

The game will be broadcast live on WMGV-FM (Maverick 106.3).

Click the thumbnails in the ARTICLE HIGHLIGHTS box to hear Keshia Davis' player spotlight interview, and see a video of Hunter's basket.