Norse Women Start Fast, Cruise Past Vermillion CC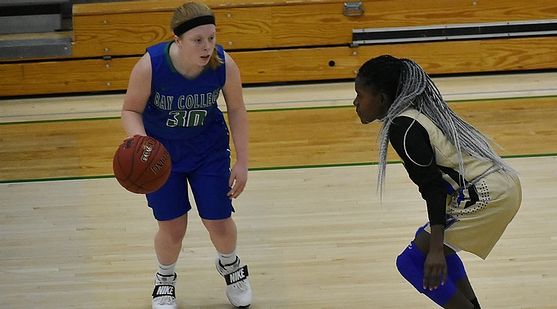 IRONWOOD---The Bay College women's basketball team scored the first 13 points of the game and cruised to a 70-37 win over the Vermillion Community College (Minn.) Ironwomen Sunday afternoon at the Lindquist Classic in Ironwood. All 13 Bay players scored during the win, which improved the Norse to 4-4 on the season.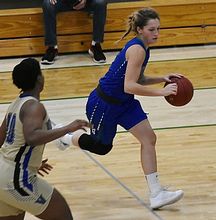 "It's good to get the opportunity to make sure everybody gets to play," Norse Coach Rob Robinson said. "Only having five girls on their team, it's hard to keep concentration after you make that first run. I thought we did a solid job of that today. You need to be able to focus for 40 minutes, and this was a good step for us to figure out how to do that."

Jordan Kraemer led the Norse attack with 14 points and Paige Welch added 13.

The Norse had a 20-9 lead after the first quarter and grew their advantage to 37-15 at halftime.

Megan Robinette added eight points, including two three-point baskets. Jordan Belleville, Haley Trudell, and Brooke Dalgord all scored five points for the Norse.

The Ironwomen had just five players on the roster, and all five played all 40 minutes of the contest. Terri Sutton and Bailey Bassette both scored 11 points for Vermillion.

Bay College is on the road again next weekend, taking part in a two-day tournament eight hours away at St. Clair County Community College in downstate Port Huron.

The Norse play the Mid-Michigan Lakers in their first game Friday afternoon at 2:00.

It will be broadcast live on WGMV-FM (Maverick 106.3) and on-line at www.radioresultsnetwork.com, starting at 1:45 ET.

Click the thumbnails in the ARTICLE HIGHLIGHTS box above to see photos, videos, and listen to interviews with Caitlin Hewitt and Rob Robinson.