Second Quarter Run Powers Bay Women To Victory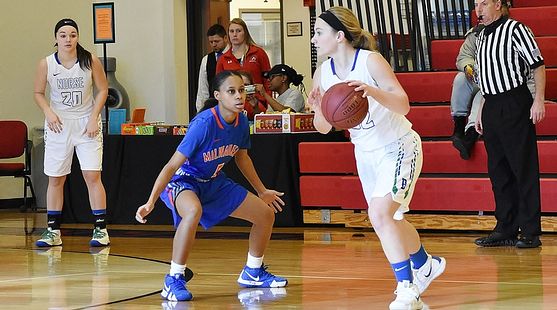 MILWAUKEE---The Bay College women's basketball team outscored Milwaukee Tech, 25-8, in the second quarter, and beat the Stormers, 75-61, Saturday in Milwaukee.

Jordan Kraemer had 22 points and had eight rebounds. She scored 14 points in the first quarter as the Norse took a 18-11 lead. The Norse led, 43-19, at halftime, before the Stormers got hot in the second half from three-point land, cutting the lead in half.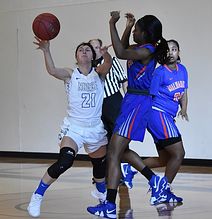 Sophia Valero led the Stormer comeback with 27 points, including six three -pointers. The home team nailed 13 three-pointers all together, but never cut the Bay lead below 11.

Taylor Hunter added 15 points. Ten different Norse players would contribute in the scoring column.

Bay College got their biggest advantage on the free throw line.


The Norse would toe the charity stripe 29 times, converting 22 of those attempts.

Meanwhile the Stormers would get just 12 free throws, and only make six of them. The Norse would also outrebound their opponents 38-29.


"We had a great energy in the second quarter, but came out after the half a little flat," said Head Coach Rob Robinson. "It was good to see the team come together to finish the game. Five games in eight days has been tough on them both mentally and physically, but we were still able to keep up our pressure and pull out the win."

The Norse will be at the Gogebic Winter Classic next weekend. On Friday they will faceoff with Western Tech at 3:00 ET. That will be a rematch of the November 17 game in Escanaba that Bay College won by a score of 78-62. It will be broadcast live on Maverick 106.3 FM and radioresultsnetwork.com.

Click the thumbnails in the ARTICLE HIGHLIGHTS box above to see photos and videos, and listen to post-game interviews with Kraemer and Robinson. Also hear halftime interview with JuliAnn Wickman.