WINDY CITY WINNER: Norse Roll Past Statesmen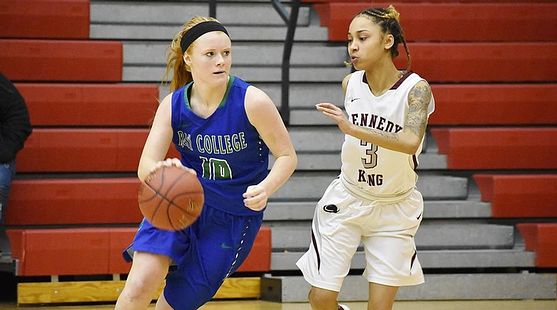 CHICAGO---The Bay College Norse women's basketball team opened a three-game road trip with a 99-25 victory over the Kennedy-King College Statesmen Tuesday night in downtown Chicago.

Six Norse players scored in double figures, and all 12 players scored.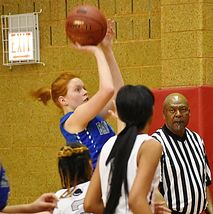 The Statesmen had only five players, and their top player, LaMichael Dean, badly rolled her ankle in the first quarter.

Kennedy-King played with four players for several minutes while her ankle was being taped up, and then, in the fourth quarter, when another player fouled out, the Statesmen again played with four women.

The Norse led, 21-6, after the first quarter, and 50-13 at halftime.

Bay had the ball at the end of the game with a chance to cross the 100-point mark, but the Norse dribbled out the clock rather than take another shot.

The Norse was led by Gladstone graduate Taylor Hunter, who had 17 points. Big Bay deNoc grad Brooke Dalgord scored 16 points, while Mid Peninsula's Haley Trudell and North Dickinson's JuliAnn Wickman both scored 13 points.

Norway's Jordan Kraemer, Bay's all-time leading scorer, chipped in 12 points.

Dean led the Statesmen (1-14) with 15 points.

The result improved the Norse record to 13-5 and was the team's ninth straight win.

Click the thumbnails in the ARTICLE HIGHLIGHTS box above to see photos and videos, and listen to post-game comments from Hunter, Dalgord, and Coach Rob Robinson. Also, hear Liz Goodacre's halftime interview.