Bay Ladies Shake Off Rust; Beat Silver Lake, 70-41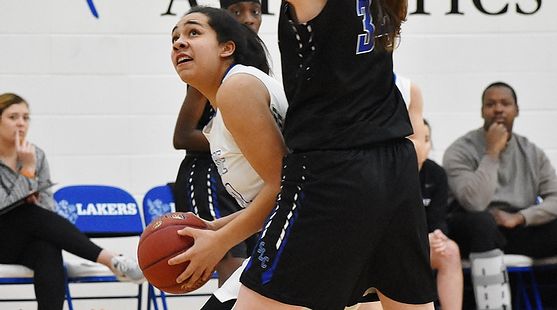 MANITOWOC, Wis.---The Bay College women's basketball team rolled to a 70-41 win over the Silver Lake Lakers in a physical, foul-filled game Saturday night in Manitowoc, Wis. The Norse played their first game in two weeks due to several cancellations.

The Norse were called for three fouls in the first 47 seconds of the game and trailed for much of the first quarter before Keshia Davis scored two baskets in the final four seconds of the first quarter to give the Norse a 20-13 lead at the buzzer.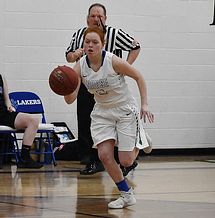 Then the Norse scored the first eleven points of the second quarter to build a big lead, as JuliAnn Wickman drained four three-point baskets, including three in a row.

Bay College led, 40-25, at the half, and outscored the Lakers, 18-7, in the third quarter to put it away. Jordan Kraemer scored 17 points to lead the Norse, while Wickman added 16 points.

Davis had nine points and five rebounds.

The Norse swept the season series from the Lakers, but this game was easier than the one in Escanaba last month, where Bay had to rally from three points down in the final seconds to win it.

Silver Lake senior Hailee Kotche scored 23 points and had 12 rebounds. She crossed the 1,000 point mark for her Laker career as she scored a basket on the last play of the game, as the Norse allowed her to go to the basket for an uncontested lay-up.

The Lakers fell to 7-17 on the season.

Bay College (17-6) will travel to Finlandia University on Monday. Game time is 5:30. It will be broadcast on Maverick 106.3 FM and on-line at radioresultsnetwork.com.

Click the thumbnails in the ARTICLE HIGHLIGHTS above to see photos and video clips, and listen to interviews with Davis, Coach Rob Robinson, and Assistant Coach Diane Robinson.