STRONG FINISH: Skufca Throws Four-Hit Shutout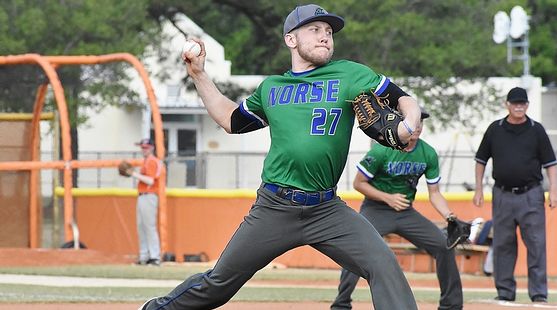 FORT PIERCE, Fla.---The Bay College Norse had its most complete baseball performance of the season on Friday, beating Western Connecticut State, 11-0, in Fort Pierce, Florida.

Escanaba graduate Tyler Skufca threw all nine innings to record the first complete game shutout in the program's brief history. He allowed just four hits in the victory.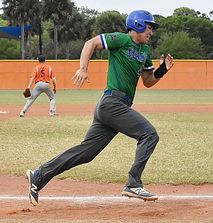 "It's a great experience, and it's a great way to end this trip," Skufca said. "Early on in the game, I threw mostly fastballs. Later, the more they saw me, I threw change-ups and curveballs. My change-up was really effective with two strikes today."

Skufca says the win is good for confidence.

"We were nervous at the beginning of the week wanted to get that first win under our belts, and we played some really good teams down here," Skufca said. "The more we got to see live pitching, and the more we go to play on a natural field instead of in the terf room, the more comfortable we got."

He got plenty of run support as his teammates pounded out 13 base hits. The offense was highlighted by a two-run triple by Oliver Dunn as part of a five-run sixth inning that broke the game open. Mark Zhang and Kyler Moir also had RBI hits in that inning.

Earlier, the Norse scored on an RBI single by Flynn Morrison in the first inning, then scored twice in the fourth inning on a Lucas Weinert RBI single.

Owen Hanson scored on a double stolen base. Morrison added an RBI double in the eighth inning, and Schwalbach added to his double and triple with a sacrafice fly.

"Today was the type of Norse baseball that you should see going forward," Bay Coach Mike Pankow said. "It took us a little bit longer to get where we needed to be, but we're back to where we were last fall."

Bay College went 3-7-1 on the Florida trip and will play six more games next weekend, with four games in Rockford, Ill., and two in suburban Milwaukee.

Click the thumbnails in the ARTICLE HIGHLIGHTS box above to see photos and videos from Friday's game.