Gladstone Opens Baseball Season With Three Wins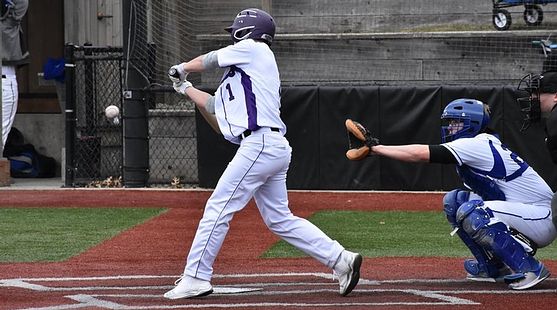 MAUSTON, Wis.---The Gladstone High School baseball team won two more games on Saturday in Wisconsin to finish its opening weekend with a 3-0 record.

In Saturday's morning game, the Braves beat Somerset, Wis., 16-8.

Gladstone took a 6-0 lead early in the game before Somerset closed to within 8-7 in the middle innings. But the Braves put the game away with seven runs in the top of the fifth inning. Dan Martin had three hits and drove in three runs.

Carson Shea drove in two runs and scored twice. Cooper Cavadeas had two hits and a walk. Caden Alworden scored three runs and drove in two. Jared Crow pitched the first 3 2/3 innings before Riley Baldovski finished up, going the final 3 1/3 innings.

In Saturday's afternoon game, the Braves scored two runs in the top of the seventh inning to break a 2-2 tie on a Martin sacrafice fly. Martin drove in three runs altoegther, giving him six RBI for the day. Baldovski had the other RBI.

Seven different Braves had base hits in the victory.

Zach Hanson tossed a five-hitter, throwing just 74 pitches. He struck out two and walked two, and allowed just one earned run.


FRIDAY'S SUMMARIES

The Braves scored five runs in the first inning and cruised to an 8-1 win over St. Croix (Wis.) Central Friday at the Woodside Sports Complex in Mauston, Wis. The win was the first for Manager Kelly Shea, who took over for Don Lauscher, the only manager in Braves history, who retired after last season.


Gladstone didn't hit the ball well on Friday, but took advantage of numerous walks and aggressive baserunning to earn the win.

The five-run first inning was highlighted by a two-run single by Ian Schwalbach, who also turned a 5-3 double play on defense.

Jared Crow had a sacrafice fly in the fourth inning, and took an 8-0 lead un the fifth when Dan Martin stole home as Cody Frappier stole second base.

Carson Shea threw five innings to earn the win, allowing five hits and one run.

Drake Forrest threw the final two innings, helped along by a 4-6-3 double play.

Caden Alworden and Martin each scored two runs, while Cooper Cavadeas was credited with two runs batted in. Christian Creten and Ben Kelly also had singles for the Braves.

The Braves play two more games on Saturday. The first is at 10 a.m. ET/9 a.m. CT against Somerset. The Braves will face Medford ar 12:15 ET/11:15 CT.

Click the thumbnails in the ARTICLE HIGHLIGHTS box above to see photos, videos, and listen to interviews with Coach Shea and Ian Schwalbach.