PITCHER'S DUAL: Gladstone Edges Escanaba, 4-1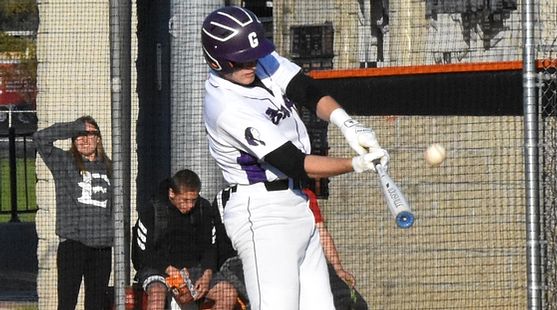 ESCANABA---The Gladstone Braves scored three runs in the fifth inning to rally past the Escanaba Eskymos, 4-1, in a pitching battle between the two Delta County rivals.

Carson Shea threw a two-hitter for the Braves, outdoing Jared Hanson, who put up four shutout innings before Gladstone strung together four hits and plated three runs.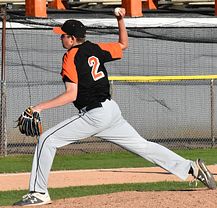 Escanaba scored first as Tyler Lawson led off a with a single and eventually scored when Craig Kamin ripped one toward right field. Gladstone first baseman Jared Crow made a nice play to get the ball, and then dive to tag the base for the out.

It stayed 1-0 into the fifth inning as the freshman Hanson had the Gladstone batters off-balance. Finally, Gladstone rallied as Crow led off with a bouncing ball toward third that Kamin fielded, but had no play on. Cole Hansen followed with a single from the #9 spot, then Zach Hanson lofted a fly ball into center field that landed, loading the bases.

Escanaba brought its first and third basemen in defensively, and Shea took advantage, poking a shot to right field past a diving Austin Willette. That scored two runs and gave the Braves a 2-1 lead. With runners at the corners, the Braves had Shea take off to second base, and when the throw went there, Zach Hanson stole home to make it 3-1.

Gladstone added an unearned run in the sixth inning to make it a 4-1 final.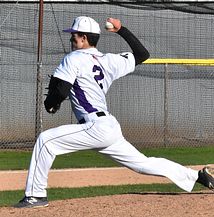 Shea was spot-on with his pitching, allowing only the hit to Lawson and a single to Jake LaFave.

His defense was strong behind him, as he need only three strikeouts and used just 75 pitches. But on that 75th pitch he was pulled from the mound with two out in the seventh inning, and Ian Schwalbach got the final out of the game.

Jared Hanson allowed ten hits, but they were scattered throughout the seven innings.

He used 91 pitches, striking out six batters and walking only one.

Gladstone improved to 15-6 on the season and stayed undefeated in Great Northern Conference play. The Eskymos fell to 11-10 overall. The Eskymos travel to Kingsford for a doubleheader on Tuesday while the Braves open a stretch of four straight doubleheaders with a twinbill at home Tuesday afternoon against Menominee.

Click the thumbnails in the ARTICLE HIGHLIGHTS box above to see photos, videos taken by Nate Belleville. Also click the AUDIO button to hear post game comments from Carson Shea.

---MORE---