DOWNSTATE AGAIN: Gladstone Blanks Negaunee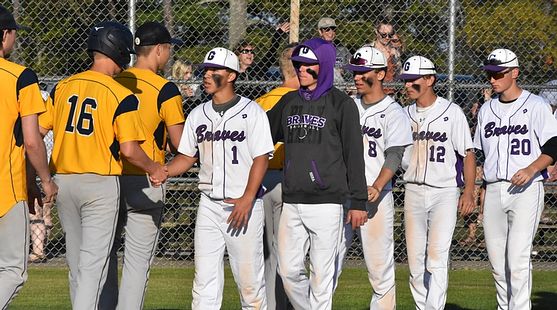 GLADSTONE---The Gladstone Braves scored four runs in the second inning and cruised to a 6-0 win over the Negaunee Miners in a MHSAA Division Two baseball regional tournament game on Wednesday.

The win sends Gladstone into the Super Regionals in downstate Clare on Saturday.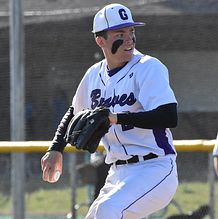 Carson Shea needed just 66 pitches to throw 6 1/3 innings of four-hit ball.

After Drake Forrest struggled in a relief appearance (three walks), Zach Hanson came on for a strikeout to end the game.

Gladstone scored all of the runs Shea would need in the second inning. Cooper Cavadeas led off with a triple, and Jared Crow followed with an RBI single. Then with two out, Cole Hansen came through with an RBI single from the #9 spot to make it 2-0.

Shea helped his own cause with an RBI single, then he scored on a dropped fly ball in left field, making it a 4-0 game.

The Braves expanded their lead in the fourth inning when Crow led off with a double and Caden Alworden followed with a pop fly single to left. Forrest bunted them over, then Hansen got his second run-scoring hit of the game. Hanson's RBI single with two out closed the scoring.

Negaunee had a chance in the fifth inning when Jadan Grobar led off with a walk, and Gerald Johnson singled to center. But Grobar was picked off of second base, and Shea got the next two outs, ending the threat.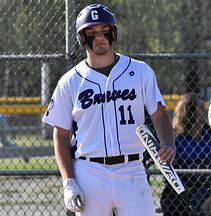 Miners pitcher Tanner Peterson went 6 1/3 innings as well, before leaving when he reached the 105-pitch limit. He allowed six runs (five earned) on eight hits. Michael Potvin pitched the final two outs of the seventh inning.

Gladstone improved to 27-7 on the season. The Braves advance to the Super Regionals on Saturday, with a game against Boyne City. The Ramblers beat Traverse City St. Francis, 1-0, on Wednesday.

The second super regional game on Saturday will see Beaverton take on Evart.

The Gladstone-Boyne City game starts at 10 a.m. and it can be heard live on WGMV-FM (Maverick 106.3) and on-line at www.radioresultsnetwork.com.

Click the thumbnails in the ARTICLE HIGHLIGHTS box above to see photos and videos taken by Brad Landis and Johnny Schlenvogt, and to watch post-game interviews with Hansen and Shea.