Gladstone Prepares For Super Regional Challenges

MR. PLEASANT---The Gladstone High School baseball team practiced Friday in Mt. Pleasant, ahead of Saturday's MHSAA Super Regional tournament in nearby Clare.

Gladstone (27-7) will face Boyne City (31-3) for the third time in the last four years.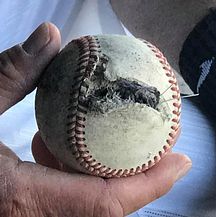 The Braves won their regional opener over Negaunee on Wednesday, 6-0, while the Ramblers knocked off Traverse City St. Francis, 1-0, in their regional.

The other regional game on Saturday will pit Beaverton and Evart.

The winner of Saturday's games will face off in an additional game Saturday afternoon, with the winner advancing to the state semifinals at Michigan State University.

Friday's Gladstone practice at Mt. Pleasant High School was almost entirely hitting, both in the batting cages and on the field. Braves Manager Kelly Shea says he wants his team to improve its offensive output, as the pitching and defense have been consistent.

First pitch on Saturday is 10:00 a.m. You can hear the game live on Maverick 106.3 FM, and on-line at www.radioresultsnetwork.com.

Click the thumbnails in the ARTICLE HIGHLIGHTS box above to see photos, and see and listen to interviews from Friday's practice.