Gladstone Prepares For State Semifinals Challenge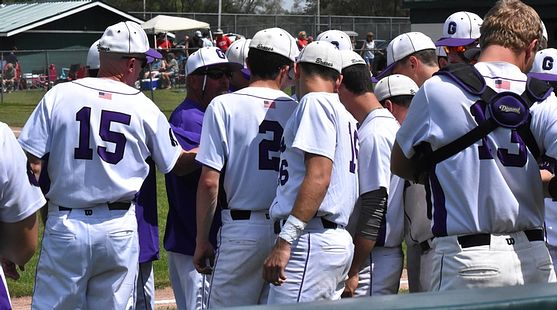 EAST LANSING---The Gladstone High School baseball team arrived in East Lansing Thursday night ahead of their state semifinal match-up against Grosse Pointe Woods University Liggett. With all of the lower peninsula soaked in rain, the team practiced in Gladstone rather than in Mt. Pleasant as planned.


To a man, the Braves players and coaches all talked Thursday night about getting off to a good start, rather than relying on a late-game comeback. They talked about the need for strong defense, and for pitching ace Carson Shea to throw strikes. A few timely hits wouldn't hurt, either.

Grosse Polinte Woods is 24-9 on the season, but those losses were against large schools and the Knights are ranked fourth in the state of Michigan in Division Three.

Liggett played two seasons playing in Division One, but dropped down to D-3 for this season.

The Knights are trying to win a fifth state championship this decade, after winning two D-4 titles and a pair of D-3 titles.

Alec Azar leads the Knights. He was an all-state first-team selection in Division One last season and this spring, he bats .357, and is 11-3 on the mound with a 1.46 ERA. Billy Kppicki is another senior, batting .411, and he will play at Miami of Ohio.

Liggett won its Super Regional last Saturday by knocking off Madison Heights Bishop Foley, which beat the Braves in last year's semifinal.

Gladstone is 29-7 on the season after coming from four runs down in the final inning to beat Beaverton in the Super Regional in Clare.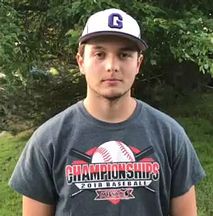 Carson Shea won two games and saved another on the mound for the Braves in the regionals and super regionals. He is 10-1 this season with a tiny 0.63 ERA, and leads the team in batting with a .429 average.

Cody Frappier batted .382 and Cooper Cavadeas hit .378 for the Braves.

Gladstone is in the Final Four for the fifth time in six years, but will clearly be the underdog on Friday. The game will start at 11:30 and will be broadcast live on WCHT-AM (NewsTalk 600) and www.rrnsports.com starting at 11:06 a.m.

Click the thumbnails in the ARTICLE HIGHLIGHTS box above to see video comments from Christian Creten, Dan Martin, Cooper Cavadeas, and Coach Kelly Shea.