END OF THE LINE: Braves Fall In State Semifinal

EAST LANSING---The Gladstone High School baseball team fell behind early and couldn't mount a comeback on Friday, falling to Grosse Pointe Woods University Liggett, 5-0, in the MHSAA Division Three state semifinals at Michigan State University.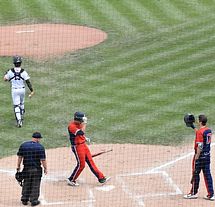 Logan King clubbed a two-run homer in the first inning after Braves starter Carson Shea retired the first two batters on ground balls, putting Gladstone into a 2-0 hole that it could not climb out of.

"We got two nice ground balls in the first inning, and I thought we were doing really base good," Gladstone Manager Kelly Shea said. "Then they got not a cheap hit, but a so-so hit, and then Carson left that one up and the kid hit it over the fence."

"Boy, it took the wind out of our sails," he continued, "and I don't think we ever regrouped from that. We're not used to that kind of a hole right off the bat, when they hit home runs off us, and it really shocked us right there."

The Knights added three more runs in the third inning (two unearned runs, plus an RBI double by Nick Post) to expand their lead.

"They're a great team," Braves senior Jared Crow said. "We came out and we fought, and we played them very well. They're a good hitting team, and we just couldn't get the bat on the ball consistently, and that's OK."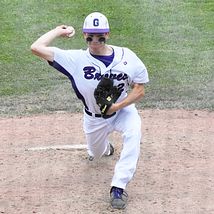 Shea kept the Braves in the game by moving the ball around the strike zone to prevent a big Liggett inning. But Gladstone had a rough time hitting University Liggett starting pitcher Alec Azar, who carried a no-hitter into the sixth inning. He struck out the side in both the first and third innings, and fanned 12 Braves batters altogether.

Gladstone had a baserunner in the fourth inning when Zach Hanson was safe on an error to start the inning, and Shea bunted him to second.

But a strikeout and groundout ended the scoring chance. In the sixth inning, Caden Alworden was safe on an error at third base, and then Shea broke up Aazar's no-hitter with a solid base hit to left field.

But with two men on and two out, Dan Martin grounded out to end the inning. That was just after Martin ripped one just inches foul into the right field corner.

In the seventh inning, Gladstone got its second hit of the game when Jared Crow cracked a double up the gap to the fence. But pinch hitters Ben Kelly and Riley Baldovski grounded out and struck out, respectively, and the Braves season ended.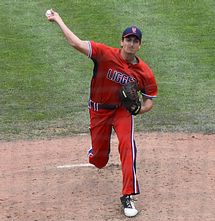 Liggett (25-9), the champions of the Detroit Catholic League this season and a Division One team last year, will play for its fifth state championship in the past decade on Saturday against Homer.

Homer defeated Pewamo-Westphalia in the first semifinal on Friday, 3-2, in a nine-inning marathon, on a Jacob Wilson walk-off base hit.

Gladstone finished its season with a 29-8 record, and its fifth time in the state semifinals in the past six seasons. The Bravess say goodbye to seven seniors: Shea, Crow, Martin, Kelly, Cody Frappier, Christian Creten, and Cooper Cavadeas.

"This was a great group of kids," Kelly Shea said, choking back tears. "I really thought we were gonna do it this time. We fell short. But it was a good year. We won the GNC, we won districts, and we made it down here, which is really good."

"It's been great," Crow added. "I wouldn't take any of it back. It's meant a lot to me."

Click the thumbnails in the ARTICLE HIGHLIGHTS box above to see photos, video highlights, post-game comments, and pre-game interviews with three of the Braves seniors.