HOLY COW!!! Escanaba Cubs Earn First Victory, 5-1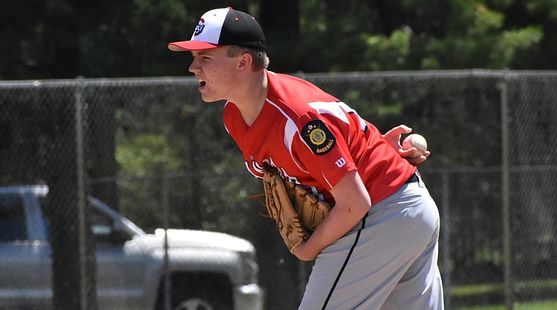 MARINETTE, Wis.---Drew Rodman threw a complete game two-hitter as the Escanaba Cubs won their first game of the season on Saturday, 5-1, over the Green Bay Preble Shockers at the Firecracker Tournament in Marinette, Wis.

"It feels good to get a win," Escanaba Manager Jon Bintner said. "It's a lot different from what we've been seeing. Definitely a good thing to see the kdids kind of erupt with some excitement, and start playing with some enthusiasm. They're starting to figure it out that this is a game, that they can laugh and try to ignore the things that they did wrong."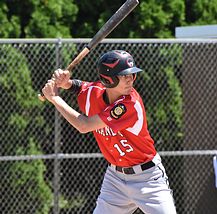 The Cubs had lost their first eight games of the season, including a 16-8 setback to Marinette late Friday night. But Saturday's early start didn't seem to bother the Cubs, or Rodman, who threw strikes and kept the ball low throughout the game.

Green Bay led, 1-0, in the fifth inning when the Cubs tied it on a Jake Anderson base hit down the right field line, scoring Austin Bourdeau from second base. Zeke Strand got a base hit and eventually scored on a wild pitch.

Then Johnny Schlenvogr stepped up and smacked a shot to the left field fence, scoring two runs, and giving Escanaba a 4-1 lead. The Cubs added a run in the sixth inning as Hunter Lancour walked and came home on an error.

PULASKI 6, ESCANABA 1---Later on Saturday, the Cubs were limitedto two base hits by Pulaski pitcher Chase Reinke. Escanaba pitcher Noah Lancour tried to match Reinke, but a couple of defensive errors were costly behind him as Pulaski scored one run in each of the first three innings, then added another run in the fifth and two runs in the sixth.

Escanaba's only hits were a two-out single by Jake Anderson in the third inning, and a one-out single by Zeke Strand in the seventh inning. Otherwise, Reinke was in control, with eleven strikeouts and just three walks. He got the final out in the seventh inning on his 105th and final pitch.

Lancour threw six innings for Escanaba, allowing seven hits and two walks before reaching his pitch count limit of 105. He struck out four batters. Schyler Anderson threw the final inning in relief for the Cubs, allowing no runs on one hit.
Kendall Kaczrowski had two run-scoring singles for Pulaski, and Easton Vertz also had two hits.

Pulaski went to 2-1 in the tournament, after also beating Menominee, 15-4, earlier in the day. The Cubs fell to 1-2 and will face undefeated Manitowoc on Sunday. The game starts at 11:30 ET and will be broadcast on WCHT-AM (NewsTalk 600) and www.rrnsports.com, starting at about 11:45.

Click the thumbnails above to see photos from the Escanaba-Green Bay game, as well as several other games in the tournment, and hear comments from Cubs Manager Jon Bintner.

Saturday's other games:
Manitowoc 10, Gladstone 2
Gladstone 9, Green Bay Shockers 1
Marinette 4, Marquette 0
Manitowoc 5, Marquette 0
Pulaski 15, Menominee 4
Menominee 16, Marinette 15