RUNNERS-UP: Gladstone Outlasts Marinette, 9-6

MARINETTE, Wis.---The Gladstone Indians jumped to a 7-0 lead and held off Marinette, 9-6, to finish as runners-up of the Marinette Firecracker Tournament on Sunday in Wisconsin. Caden Alworden squeezed home two runs and Ben Kelly had a two-run single to back up Carson Shea's complete-game pitching.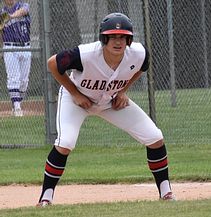 Both teams were out of tournament title contention entering the game, after Manitowoc beat Escanaba, 10-0, to finish with an undefeated record. Both Gladstone and Marinette had disappointing losses on Saturday, especially the hosts, who gave up nine runs in the seventh inning to lose to Menominee, 16-15. So, this game was for second place.

Gladstone jumped to a 3-0 lead in the first inning.

Alworden squeezed home Cooper Cavadeas for the first run, and even though Dan Martin was thrown out trying to score on that same play, Ben Kelly came through with a two-run single with two outs.

In the third inning, Dayton Bernson drew a walk and Alworden singled. Parker Frappier followed with an RBI single to make it 4-0.

Then in the on hits by fourth inning, Cavadeas got a one-out double to the left field fence and scored on a double to right by Martin. After Bernson was safe on an error, Alworden was asked to bunt again, and he squeezed home another run to make it 7-0.

Marinette rallied for two runs in the bottom of the fourth on a walk and base hits by Jaden Werner and Nick Teteak.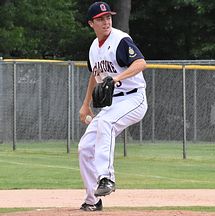 One run scored on a ground ball to short, and another run came home on a nicely-turned 4-6-3 double play by Frappier, Alworden, and Bernson.

Marinette climbed to within 7-3 in the fifth inning on hits by Trevor Bloch and Trey Bretl, and a groundout by Werner.

The Indians got that run back in the top of the sixth when Shea led off with a double and scored on a sacrifice fly by Bernson. Alworden then followed with a pop fly base hit that landed just fair in left field, bringing home Martin, making it a 9-3 game.

The Indians made two errors in the bottom of the sixth, and paid for it when Mason Riser had a two-run single to cut the Gladstone lead to 9-5. But Alworden turned another double play on defense, this time on a 6-3 putout, to end the threat.

In the bottom of the seventh, Bretl led off with a triple and scored when a balk was called on Shea. But the comeback ended when Shea struck out Seth Seefeldt, ending the contest.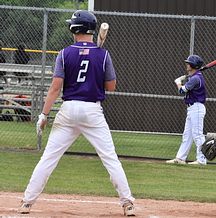 Shea was unhappy with his pitching performance, despite allowing only three earned runs. The ace of the Gladstone pitching staff was particularly annoyed with the three walks, not to mention the balk. He allowed nine base hits.

Bretl took the loss for Marinette, giving up seven runs on eight hits and four walks in 3 1/3 innings of work. Brandon McMahon pitched the final 3 2/3 innings and gave up two runs on three hits and two walks.

Click the thumbnails in the ARTICLE HIGHLIGHTS box above to see photos and videos taken by Cody Frappier, and listen to comments from Shea and Alworden.



BIG NIGHT COMING WEDNESDAY---The Indians will host Escanaba on Wednesday night, and will recognize the 2014, 2017, and 2018 state championships with a dedication ceremomy at Don Olsen Field. Players and coaches from all three teams are being invited to come onto the field to be recognized.

Also, the American Legion Color Guard will be presenting Flags during the ceremony as the national anthem is played.

The ceremony will feature three new signs with each of the payers and coaches names on them on the press box behind home plate. The ceremony will start at about 7:15, after the Escanaba-Gladstone JV game, and before the start of the senior game.

The game, and ceremony, will be broacast on WCHT-AM (NewsTalk 600) and on-line at www.rrnsports.com.