YOOPER SLUGFEST: Norway Tops Iron Mountain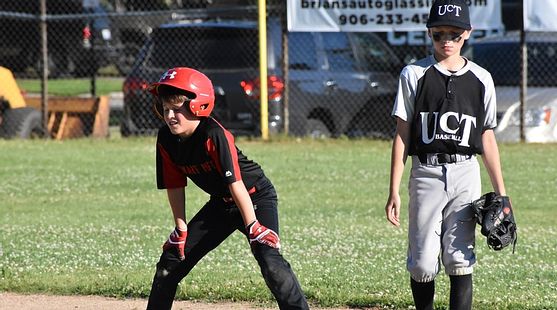 ESCANABA---The Yooper 9-10 Little League baseball tournament came to an end Tuesday night as Norway held off Iron Mountain North, 19-12, in Escanaba.

The game was tied 3-3 in the third inning before Norway broke the tie with four runs.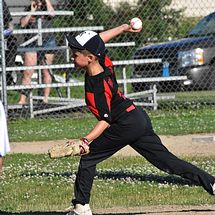 Later, Norway appeared to put the game away by scoring ten runs in the top of the sixth inning to take a 19-4 lead.

But in the bottom of the inning, Iron Mountain North battled back with a two-out rally, scoring eight runs before a fly ball with two men on finally ended the contest.

"It was wild, to say the least," Norway Manager Kiel Ross said. "We did what we like to do. We like to put pressure on the other team, with a lot of small ball, bunting, and stealing. We knew coming in that Iron Mountain was going to do the exact same thing. It was just a matter of who executed it better, and we executed it a little bit better than they did."

"We didn't go down on strikes. Everybody in the order put the bat on the ball."

The two teams now get ready for the district tournament, and they will face each other in the opener of the Area Tournament at Marion Park in Norway on July 11.

Click the thumbnails in the ARTICLE HIGHLIGHTS box above to see photos and videos from the game, and hear post-game comments from Ross.