BACK TO WORK: Norse Softball Starts Fall Practice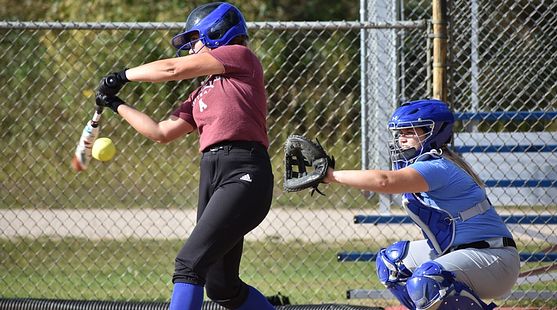 ESCANABA---The Bay College Norse softball team is back in campus and has begun its fall practices. The Norse will try to build on a successful first season last year, with a 28-9 record and a spot in the regional championship game.

"This team is different than the team we had last year," Norse Coach Heidi Charon said. "We're deep where we were shallow last year, and we're shallow where we were deep last year. So it's a big change for us. But what I've really enjoyed so far is how well the girls are meshing and how positive they are, and the energy they're bringing to the field."


The Norse have many of the pieces of the puzzle back for another crack at it, with one of the team's top hitters from last year, Maddy Griffin, being one of them.

"Pretty good start so far," Griffin said after Wednesday's practice. "Just getting as many reps as we can before the season. I think we are pretty good defensively. We've had a lot of defense in practices. There's really not that many mistakes so far. Our baserunning is looking good."

"Our hitting has been OK. Could obviously use some improvement, but it's going good."

The Norse also have some local newcomers, including Lexi Chaillier and Heather Bergstrom from last year's Escanaba High School state championship softball team.

Rapid River graduate Richelle Vandeville also returns this year, along with Gladstone's Kaitlyn Hardwick. Hardwick will be joined by fellow Gladstone Brave, Taylor Hunter, who did not play softball last spring.

Natalie Hansen and Olivia Capodilupo are other former Braves who will play for the Norse. Charon likes what she sees so far from her team.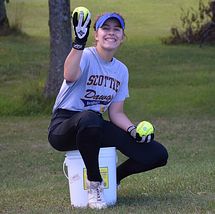 "We start with the basics and getting to know each other," Charon said of the goals this fall. "Just trying to get as many reps as we can in this beautiful weather. A lot of defense. Try to get some hitting in too, but defense takes priority while we're outside on the field in the beautiful weather."

Bay College has its first exhibition games scheduled for Sept. 27 at Northland College in Ashland, Wis., and then will face Bryant & Stratton College of Milwaukee in Ironwood the next day. The six-game trip will wrap up on Sept. 29 with a two against Gogebic Community College.

The Norse will host Alpena Community College Oct. 5-6, and close out the exhibition season with a doubleheader at Finlandia University on Oct. 13.

Click the thumbnails in the ARTICLE HIGHLIGHTS box above to see photos and videos from practice, and interviews with Charon and Griffin.