2-0 START: Silverstone, Eskymos Beat Northmen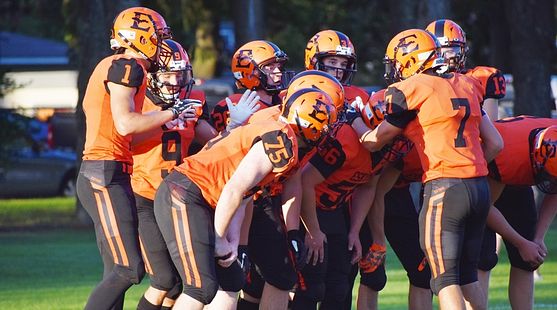 PETOSKEY---Ethan Silverstone threw three touchdown passes and ran in two more scores as the Escanaba Eskymos beat the Petoskey Northmen, 41-30, Friday night in Petoskey. It was Escanaba's second straight win over a downstate team to open the season.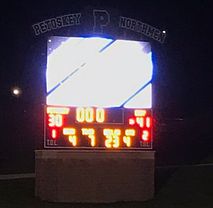 Bryant Maki had six catches, including two of them for touchdowns, all in the second half.

Those touchdown passes included a 60-yard strike, as well as a six-yard toss. Silverstone had TD runs of 50 and two yards, and Tyler Lawson accelerated for a long touchdown as well.

Josh Bruntjens added a 37-yard touchdown run for the Eskymos in the first quarter.

Escanaba broke a 14-14 tie on Silverstone's first run to take a 21-14 lead at the half, then expanded the lead with two more touchdowns in the third quarter.

Escanaba hosts the Korah Collegiate team from Sault Ste. Marie, Canada, next Friday.

Click the thumbails to see photos and videos taken by Spencer Bourdeau.