TUNE-UP VICTORY: Eskymos Sweep Engadine 3-0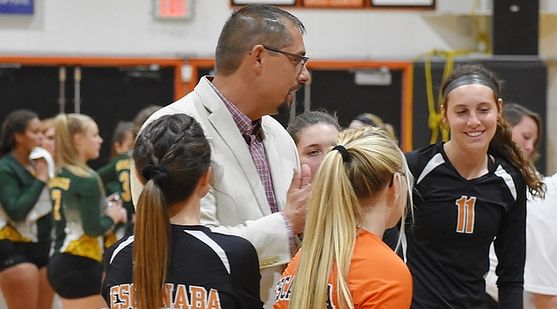 ESCANABA---The Escanaba Eskymos tuned up for Tuesday's big match with Kingsford by beating the Engadine Eagles, 3-0, Monday in Escanaba.

The scores were 25-10, 25-12, 25-18.

"That was a good game for us," Escanaba Coach Adam Lambert said. "The girls all got in and they played well. We're already on to tomorrow, focusing on Kingsford, because we're going there to see them, and they're always a really tough team."

Lambert says it was a good way to get ready for the GNC battle ahead.

"Tonight was something we prepared for and worked on some things we worked on in practice," Lambert said. "The girls came to play."

Click the thumbnails in the ARTICLE HIGHLIGHTS box above to see a video clip of Maysie Lancour's kill to end the match, and some photos.