Escanaba Volleyball Team Rallies Past Kingsford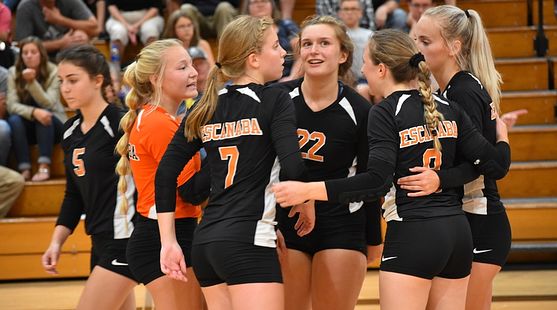 KINGSFORD---The Escanaba Eskymos volleyball team won an intense match at Kingsford tonight, 3-1. The scores were 16-25, 25-20, 25-21, and 25-23.

Nicole Kamin had 26 kills to lead the Eskymo attack. Coach Adam Lambert says that Jalin Olson had the big match on defense. "An intense match," Lambert said.