DEFENSE RULES: Northern Pulls Away From Bay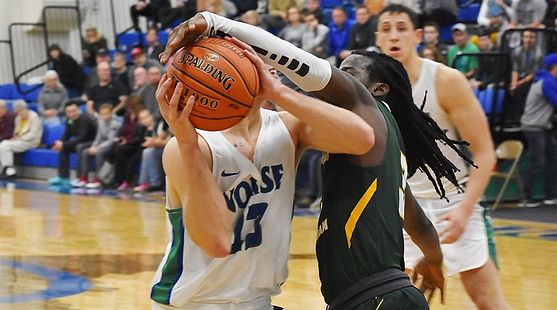 ESCANABA---The Northern Michigan University men's basketball team outscored the Bay College Norse, 45-23, in the second half and cruised to a 68-38 exhibition victory.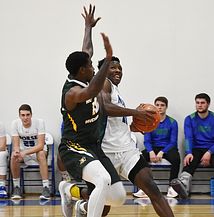 The game was scoreless at the first media time out 4:37 into it, and after NMU grabbed a ten-point lead, Bay rallied to close the gap to five points at 20-15 just before halftime after sophomore Christian Alexander took an alley-oop pass from Ryan Robinette and put down a two-handed slam dunk.

Seconds later, Alexander rejected a shot on the defensive end, but the Wildcats got a three-pointer from senior Marcus Matelski to end the half.

The second hald was all NMU, as Ben Wolf scored 16 points and Coach Matt Majkrzak substituted freely. Senior Sam Taylor added ten points and Matelski had four three-pointers to finish with 12.

The Wildcats' 6-9, 211-pound senior, Myles Howard, turmed his ankle early in the game, but was OK and later made a brief appearance on the floor.

Alexander scored 12 points to lead the Norse.

Click the thumbnails in the ARTICLE HIGHLIGHTS box above to see photos and videos, and to hear comments from Bay C0ach Matt Johnson and NMU Coach Matt Majkrzak.