Marquette Dominates In Regular Season Finale, 3-0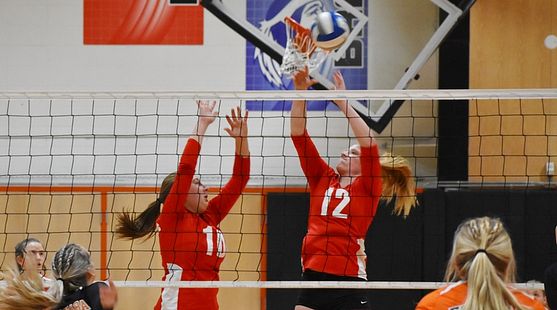 ESCANABA---The Marquette High School volleyball team cruised to a 3-0 victory over the Escanaba Eskymos to close out a stellar regular season Tuesday night in Escanaba.

The scores were 25-14, 25-16, 25-15.

Seiler Hruska led the way for Marquette with 18 kills and 17 digs.

Jalin Olson had 27 digs to lead the Eskymos.

The Redettes improved to 41-5 on the season. They're off until they open district tournament play on Nov. 6 in Lower Michigan against the Petoskey/Gaylord winner.

The Eskymos will close the regular season at home Thursday night at home against Manistique. Then the Eskymos open the districts on the road, Nov. 6, against either Houghton or Kingsford.

Click the thumbnails in the ARTICLE HIGHLIGHTS box above to see photos, and videos, and hear comments form Marquette Coach Ann Crandell-Williams and Escanaba Coach Adam Lambert.