MARATHON VICTORY: Eskymos Outlast Emeralds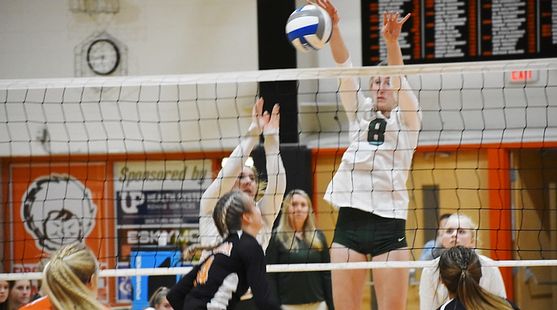 ESCANABA---The Escanaba High School volleyball team closed the regular season Thursday night with a two-hour-long 3-2 victory over the Manistique Emeralds in Escanaba.

The Eskymos won the first two sets before the Emeralds rallied to take the next two. Escanaba won the decisive fifth set, 15-9, to avenge an earlier 3-0 loss to Manistique.

Click the thumbnails in the ARTICLE HIGHLIGHTS box above to see photos and videos. And listen to post-game comments from Escanaba Coach Adam Lambert amd Manistique Coach Amy Nixon.