Escanaba'a LaMarche Signs To Play at Northwood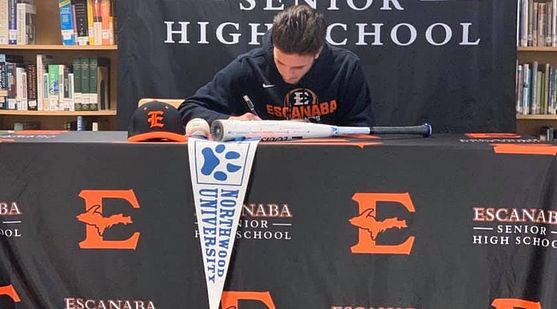 ESCANABA---Escanaba High School senior Grant LaMarche signed his National Letter of Intent on Thursday to attend Northwood University and play baseball. The 6-foot-6 right handed pitcher plans to study Health Care Management at Northwood.

"It's a great program," LaMarche said. "The coach staff is nice and I think it's just a good fit. they're well-known for business, and athletically, it's just a great school to go to."