Norse Women Pull Away From Stormers On Road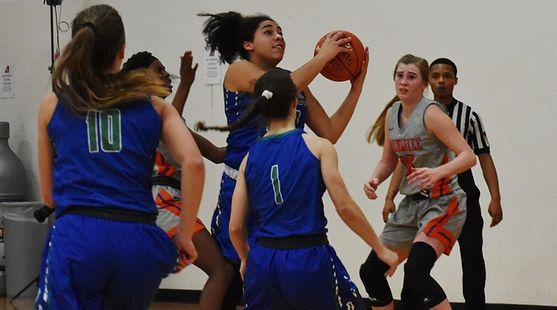 Story written by Bay College SID Mike Pankow

MILWAUKEE---The Bay College Women's Basketball Team (5-1) survived a slow start and pulled away in the second half for a 68-49 win over the Milwaukee Area Tech Stormers (3-1) on Friday evening.



Neither team started the evening off strong, as it would be almost four minutes before the first basket of the game. From that point the first quarter turned into a back-and-forth affair, ending with Bay leading by two points.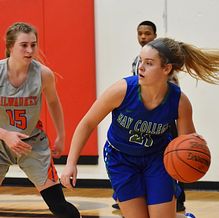 A 12-2 run to start the second period looked to put the Norse in control. Kelsea Ackerman (SO, Munising, MI) hit a pair of threes, and Haley Trudell (SO, Rock, MI) knocked down a couple of jumpers to push the road team to a 12-point advantage.

The Stormers ended the half fighting their way back into it, and they trailed by just five at intermission.

Bay started the second half by forcing a couple of missed shots and creating two turnovers, allowing them to open up a lead again. From there they would never look back, building a 15-piont lead at the end of the third quarter.

The Norse defense continued to pressure MATC through the final period, allowing them to cruise to a 19-point victory.

Bay held their hosts to 31.0% shooting and just four of 23 from behind the three-point arc. They outrebounded MATC 46-32 and created 21 turnovers, though they turned it over 28 times themselves. Bay shot 45.6% from the field for the game.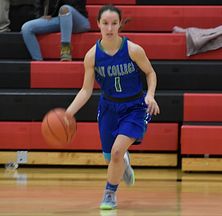 "It was good for us to face some adversity at the end of the second quarter when they went on a run," said Head Coach Rob Robinson. "I thought our players handled it well, bounced back, and came out and put he game away in the third quarter."

Kelsea Ackerman ended her day with 11 points, while Brooke Dalgord (SO, Graden, MI) also ended her day with 11 points while grabbing four rebounds. Taylor Hunter (SO, Gladstone, MI) added ten points and four rebounds.

Twelve different players tallied points for Bay.

The Stormers' Kennedy Perry (SO, Chicago, IL) led all scorers with 17 points. Haylei Coker (FR, Kenosha, WI) added ten points, four rebounds, and two blocks.

It was the third consecutive win for the Norse, and the game snapped a three-game win streak for Milwaukee Area Tech.

Bay continues their road trip Saturday afternoon at Harper College, That game is scheduled to begin at 1 pm. The game will be broadcast on Maverick 106.3 FM and on-line at www.radioresultsnetwork.com.

Click the thumbnails in the ARTICLE HIGHLIGHTS box above to RRNSports.com pictures, videos, and hear post-game comments from Taylor Hunter and Robinson. Also click to hear Marissa Ackerman's player spotlight interview.