Norse Men's Basketball Dominated Downstate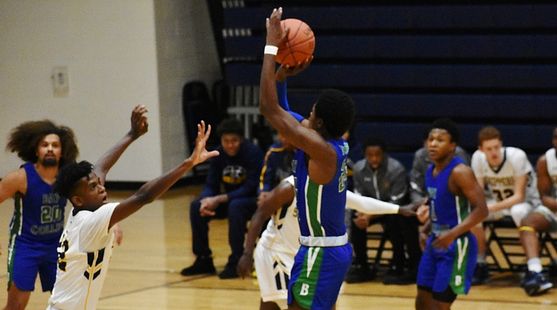 PORT HURON---The Bay College men's basketball team gave up 18 three-point baskets and was outrebounded 51-35 and lost to St. Clair County Community College, 99-62, Friday night in Port Huron. The Norse also turned the ball over 22 times.

Bay College led only one time, when Ryan Robinette hit a three-pointer on the first posession to make it a 3-0 lead. The game went back and forth for the first few minutes, with the game tied at 13-13 before the Skippers went on a shooting spree.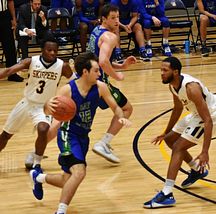 They went on a 18-2 run to take a 31-15 lead, with six three-point baskets going through the hoop. The lead grew to 44-24 as SC4 made three more triples.

Bay cut it to 44-31 at halftime as Xaviel Fields, playing an hour from his sbuurban Detroit hometown, made a nice spin move in the lane for a basket. That was followed by a three-pointer by Brimley High School graduate Marcus Harris.

Harris also made two free throws during the 7-0 run after the Skippers were called for a technical foul.

Marinette High School graduate Matt Wagner scored five points in the first minute of the second half to bring the Norse to within 46-37.

They would get no closer, however, as the Skippers outscored Bay, 29-10, over the next seven minutes of the game, keyed by a running dunk and two triples by SC4's Riley Bugg.

Things unraveled down the stretch as the Norse were called for two technical fouls and the Skippers scored a series of three-pointers, giving them 18 triples for the game. They had nine different players make three's, with eight of the guys getting at least two.

To make matters worse, Bay College made just 10 of 22 free throws.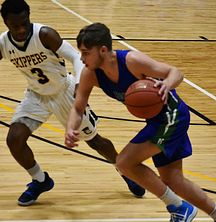 St. Clair County improved to 6-2 on the season, and had four players score in double figures. Jalem Miller had 14 points, while D'Juan Taylor and Buggs both had 13 points.

Emmanuel Ndami affed 11 points, and Darrel Washington had ten rebounds.

Bay College fell to 5-4 on the season. Wagner led the way with ten points, while Robinette scored nine and Tristan Masuga chipped in eight points.

Christian Alexander had seven points and eight rebounds.

The Norse return to action on Saturday against Mid-Michigan Community College. The Lakers are led by former Bay College player Dre Tuominen, the Negaunee grad who played for the Norse in 2017-18 before taking last year off from basketball. The game starts at 1:00 and will be broadcast on Maverick 106.3 FM and on-line at www.radioresultsnetwork.com.

Click the thumbnails in the ARTICLE HIGHLIGHTS box above to see photos and videos, and listen to post-game comments from Coach Matt Johnson. Also listen to the player spotlight interview with Detroit-area natives Chris Dobessi, Xaviel Fields, and Khalid Fleming.