Free Throws, Rebounding Cost Bay Women, 69-65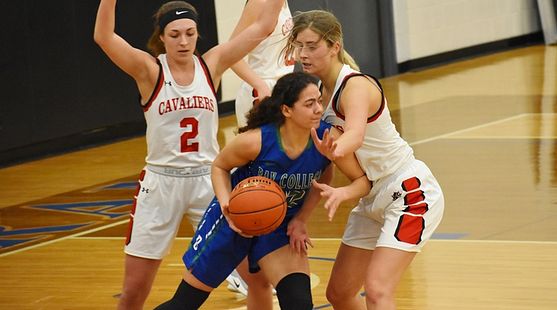 COON RAPIDS, Minn.---The Bay College women's basketball team made just 13 of 31 points and were outrebounded on the offensive glass on Saturday as the Norse fell to the Western Tech (Wis.) Cavaliers, 69-65, at a tournament hosted by Anoka-Ramsey Community College in Minnesota.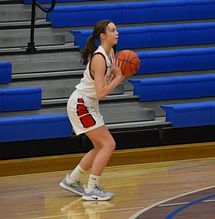 The Norse led, 51-47, after three quarters but the Cavaliers went on a 16-4 run in the fourth quarter to beat the Norse for the second time this season. The earlier meeting was 74-45, so this one was much closer, with the Norse having a chance to win in the final minute before eventually falling.

"We win this game going away if we shoot even 50-percent from the line," Norse Coach Rob Robinson said. "We can't miss 20 free throws and expect to win. It was definitely weird. Seventeen offense rebounds. That was what we talked about after the last time."

The Norse trailed, 18-14, after the first quarter before Kelsea Ackerman hit three triples and Brooke Dalgord sank a three from the corner in the second quarter to close the gap to 35-34 at the half.

In the third quarter, the Norse grabbed their first lead with 3:08 left as Cierra Molina got a steal and a basket to make it 43-41.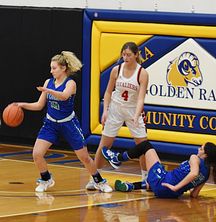 Trish McGuire sank a triple to make it 46-43 with two minutes left, Kaitlyn Hardwick drove the baseline for a basket to make it 49-45, and Taylor Hunter had an "and-one" basket to give Bay the 51-47 lead going into the fourth quarter.

But Lexi Schmidtknecht keyed the big run with a four-point play on a triple and foul, and she led all scorers with 24 points. Makenna Gabel added 12.

The Norse had ten of their 12 players score, but only one reached double figures, as Kelsea Ackerman had ten points. Dalgord had seven points and seven rebounds.

"I think we have players who are tired," Robinson said. "So, hopefully, after tomorrow, we get a break, have a few days off. But free throws and offensive rebounds. We have players who work hard, we just don't hear sometimes. So, I have to figure out how to get the message across."

Western Tech improved to 9-2 while Bay College fell to 9-4 on the season.

The Norse take on Anoka-Ramsey in their final game of 2019 on Sunday. Game time is 5:00 ET/4:00 CT. It will be broadcast live on Maverick 106.3 FM and radioresultsnetwork.com.

Click the thumbnails in the ARTICLE HIGHLIGHTS above to see photos and videos, and hear Robinson's post-game interview. Also, listen to Madison Olsen's player spotlight interview.