DEFENSIVE WOES: Norse Fall To Rochester Tech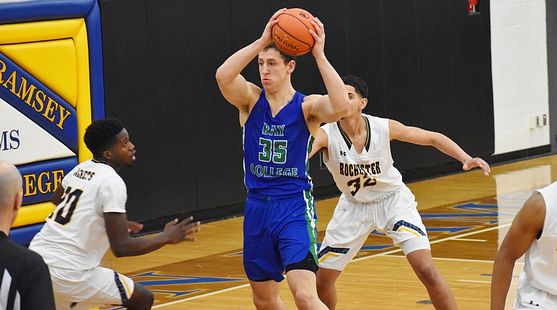 COON RAPIDS, Minn.---The Bay College Norse men's basketball team had a hard time defending the many weapons of the Rochester Community Technical College Yellow Jackets Saturday night in Minnesota, falling 95-86 at a tournament hosted by Anoka-Ramsey Community College. The Norse had a four-point lead at halftime, but turned the ball over on four straight possessions in the second half, got into severe foul trouble, fell behind by as many as 12 points.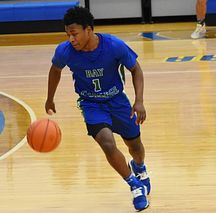 Bay closed to within four at 77-73 with 4:34 to play on a Marcus Harris three-pointer, but could get no closer, as Ryan Robinette, Chris Dobessi, and Xaviel Fields all fouled out of the contest.

"As much as the offensive side of things was bad, when you score 86 points, we should be able to win a basketball game," Norse Coach Matt Johnson said. "We didn't. We were really, really bad on the defensive end. That end just has to get better. We had some pretty uncharacteristic games by a couple of our go-to guys."

In the first half, the Norse withstood the torrid three-point shooting of Karmoga Lero, who knocked down six triples and scored 20 first half points. But the Norse carried a 44-40 lead into the locker room because Christian Alexander was hard to handle inside, getting 14 points and 12 rebounds in the first 20 minutes. Harris launched a high-arching, buzzer-beating triple to send the team celebrating into the locker room.

But Bay's defensive problems, and bad cross-court passes on offense, cost them dearly for a ten minute stretch in the second half. On one play, Lero was fouled while shooting a triple and made all three of his free throws. He would up with a game-high 26 points, and from there, it was Ray Adams who torched the Norse. He scored 15 of his 20 points in the second half, including a pair of triples right after Bay scored on the other end.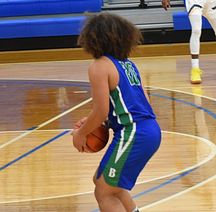 The killer came with 4:25 left when he sank a triple just nine seconds after Harris had cut it to 77-73. That made it 80-73, and after the Norse got one free throw to make it 80-74, Kong Kong had a basket and foul to make it 83-74. He had 17 points and eight rebounds as the Yellow Jackets beat the Norse for the second time this season.

Alexander received his third foul and had to sit for about four minutes, and that's when the Yellow Jackets (9-1) built their lead.

Alexander ended up with 20 points and 14 rebounds, with six of those points and two boards coming after halftime.

Harris, the Brimley High School graduate who's getting stronger after last year's ACL injury, was a bright spot for Bay. He had 15 points, making four of his five shot attempts, three of them triples. Alexander was 7-for-11 from the floor and 6-for-11 at the foul line, and Matt Wagner scored 16 points on 5-of-9 shooting (three triples).

"It was ugly all around," said Johnson, who joked that the game took six-and-a-half hours. "Their kids outplayed ours. The officiating was probably the worst I've seen all year, and it had nothing to do with the outcome of the game at all."

"We had to shut down the scoreboard. We had a couple of inadvertent whistles by the officials and scoreboard buzzers. It was not pretty. Brian (LaPlante) outcoached me. It was a long, ugly day, and hopefully, tomorrow goes a lot smoother."

The Norse fell to 7-6 on the season and will face the host Anoka-Ramsey Golden Rams Sunday afternoon to close out 2019. Game time is 3:00 ET/2:00 CT and it will be broadcast on Maverick 106.3 FM and radioresultsnetwork.com.

Click the thumbnails in the ARTICLE HIGHLIGHTS box above to see photos and video clips, and hear Johnson's post-game comments. Also click to listen to Tyler Beauchamp's player spotlight interview.